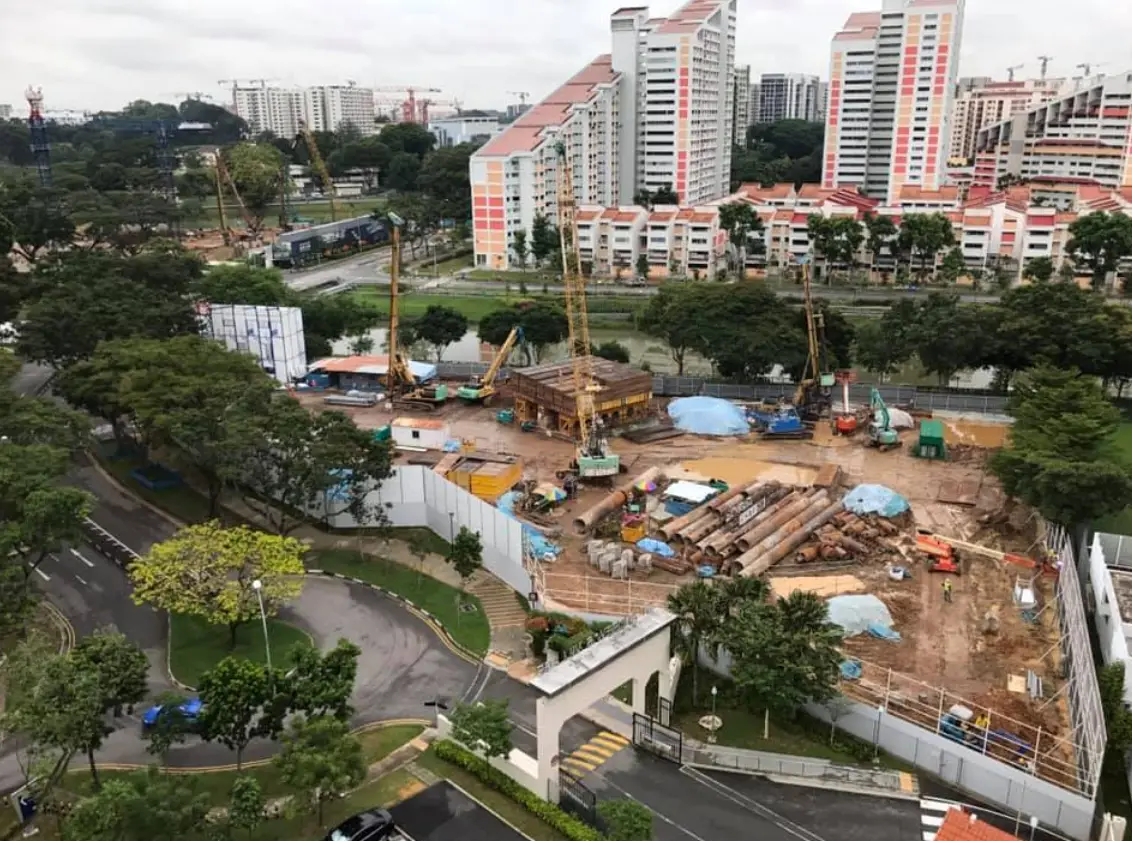 It is somewhat inexplicable that many residents of Potong Pasir are not even aware that there will be a new nursing home which is being built right in the heart of their estate.
Quite a fair number of residents have informed me that they were aware of rumours or coffeeshop talk about the nursing home and only realised that they weren't rumours at all when construction started a few weeks ago.
What irks them most is that they have not been engaged or perhaps consulted in the decision making process at all, which is a shame if true.
For the record, there was a series of newspaper articles in the mainstream media in May 2018 stating that Kwong Wai Shiu Hospital had been granted the rights by the Ministry of Health to build a nursing home with 438 beds in Potong Pasir which will be ready by 2021.
Construction has since started about two months ago right in front of the St Andrew's Village at the cul de sac at the end of Potong Pasir Avenue 1.
The following questions need to be addressed:
1. How were the residents of Potong Pasir engaged over the building of the nursing home in their neighbourhood?
2. Was their feedback taken at all before a decision was made?
3. Were residents of Potong Pasir estate, especially those nearest the proposed location of the nursing home engaged on the matter at all? If yes, was this done prior to the announcement and through what methodologies? If no, then why not?
4. Have residents of the estate been informed of the duration of construction?
5. Have the residents nearest the area where the nursing home will be constructed been informed of the construction plan and the noise alleviation plan, especially since Potong Pasir has a substantial number of elderly folk?
6. What is the traffic management plan for the area since it is a well known fact that traffic is very heavy during peak hours and with the construction of a condominium – The Tre Ver – already in full swing just across the plot where the nursing home will be built.
Community and stakeholder engagement for such major projects within an estate are vital and critical prior to announcement.
Consensus building is essential in 21st century public management and in management of communities, and is critical in creating harmonious communities. The residents in the estate should be the first, and not the last to know.
The issue isn't whether or not the nursing home should be near their homes. The issue is why were the residents of the estate not engaged and consulted on the matter prior to announcement and construction.
Community consultation and engagement should be part of the decision making process and not an afterthought after the fact.
Residents need to be treated with respect.
* Facebook post by Jose Raymond.
18 Responses to "Why weren't Potong Pasir residents informed of upcoming nursing home in their estate?"