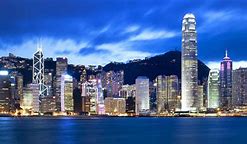 Hong Kong can be considered as my second home as for the past two decades, I have been shuttling between Singapore and Hong Kong very frequently.
I could only envy and admire the level of civic and political consciousness of Hong Kongers which sometimes seems to contradict the usual stereotyping them as materialistic, selfish and money minded.
Many people don't really understand why a simple amendment to its extradition law could end up in massive protest march and the current Occupy Central II.
When this amendment of extradition law was first raised, I immediately sense that it will become a hot key issue which may eventually result in either massive protest or accelerated decline of Hong Kong with massive retreat of foreign investments as well as migration of people out of Hong Kong much serious than the pre-1997 era.
The reasons are simply:
1) The basic hierarchy of needs doesn't start with feeding the stomach but rather, safety of living environment. Majority of Hong Kongers have little trust in China's judiciary system and its police force. This is due to the many bad practices in China which are in total contradictions of Hong Kong's system of Separation of Power and rule of law.
2) President Xi's remarks on the judiciary as the tool of CCP the ruling class and claiming that China doesn't believe in Separation of Powers further enhance the perception that one will not have a fair trial in China.
3) Such great disparity of Core Values created an inherent fear of safety from China's judiciary system.
4) Some argue that there are already countries signed extradition agreement with China, why should Hong Kong, being part of China, be afraid to do so? It is precisely the proximity of Hong Kong and the massive economic integrations of HK into Chinese economy that create such fear.
5) The political struggle among the ruling elites in China may create lots of purging from time to time. Inevitably, many business deals will be subjected to unfair scrutiny. These may implicate Hong Kongers doing business in China.
6) It is precisely because the ruling elites in Hong Kong are seento be too closely controlled by China that Hong Kongers feel that they will oblige to whatever extradition requests made by Chinese masters in Beijing!
7) Most MNCs preferred to put their business HQ in Hong Kong instead of China is basically because they have great trust in HK Rule of Law. It provides an assurance of Safety guard against foul play. But if the integrity of HK rule of law is to be tainted or compromised by this extradition law, they will no longer feel safe.
Thus the extradition law may just initiate an exodus of foreign investments and talents from Hong Kong. It will kill HK eventually, politically and economically.
Who will benefit? Singapore.
Goh Meng Seng
49 Responses to "Hong Kong"