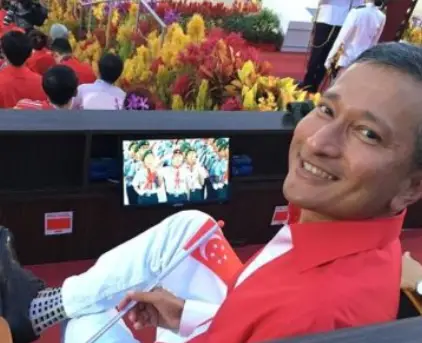 We will be celebrating our 54th National Day in under 2 months' time.
National Day is a time when we Singaporeans come together as one people to celebrate the independence of our country, to reflect on our past, the challenges, the trials and tribulations that we have collectively overcame and to face our common future with strength and confidence.
I want the PAP government to understand by heart that the budget for our National Day celebrations is not, 1) loose change amount; and 2) they come from our citizens' hard-earned tax dollars.
Therefore, any amount spent must be carefully considered and justified.
I have watched on the internet that during last year's National Day Parade (NDP) celebrations at the floating platform, ministers also had a screen placed in the back of the seat in-front of them showing real time celebrations of the NDP as they happened. The marvel of modern technology is most impressive. However, there was really no need for that real time screening of the NDP on screen right in-front of the ministers as they were all watching the event live.
I ask if that was not an outright and blatant wastage of our tax dollars, what is?
I do not want to see such wastages lavished on and by them again at our 2019 NDP celebrations at the floating platform.
Simon Lim
14 Responses to "Wasteful to spend money on TV screens for Ministers at NDP when it is paid for by taxpayer's monies"