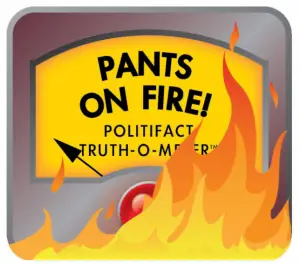 In a speech on 'Effective, Accountable and Inclusive Governance' 'PM' wannabe Mr Heng said some interesting things. He states:
"By drawing diverse ideas and perspectives to explore issues, experimenting with possible solutions, finding common grounds, we can overcome challenges and seize opportunities together."
Indeed, through insisting that different voices in parliament from alternative parties is not a good thing (unless he no longer mouths the ruling party's monolithic chant of 'One Party To Rule Them All'), he cannot possibly mean what he is saying.
Since he wholeheartedly supports the shameless Fake News laws he cannot be serious in what he asserts.
Unless he recognises that the democratic aspirations of citizens cannot be suppressed he is starting to sound hypocritical.
He talks about: "Our shared values – (i) commitment to openness": and the example of this is…?
Why are certain salaries and assets of meritocrats and Dishonourables a state secret? Where is the openness in this? He should take heed of the Swedish example of political integrity and transparency and learn from that.
"Ultimately, the most effective check must come from citizens with the right norms and values to make informed choices and the necessary trade-offs."
And how is this to be achieved if discussion is subject to political censorship and Fake News laws?
Earlier in the speech, he says:
"…societies are becoming more diverse in terms of aspirations, life experiences and values. These have led to sharper debates across issues, and it's worse when these debates are conducted on social media, and very often on dark media which is among a small, closed group. This is affecting the social compact in many countries."
But what exactly is his point?
First, we need diversity then that becomes a problem; we need openness then debates on social media are bad; we need to have citizens as an effective check, then if there is a closed group discussion (so as to keep dialogue civil) and points developed within can then be posted in public–that is 'dark media'?
And a private discussion let us say among ruling class elites, ruling class fanatics, ruling class trolls, and ruling class social media managers (who pays their salaries and how much is the bill for this?) are part of what media?
To allow Dishonourables to cling onto office, to bully citizens, to stifle dissent and alternative views, to proudly proclaim yourself a price-is-right-politician who is reluctant to serve without the right monetary incentives: if that is not a sign of the dark souls that have taken over government, what is?
Meanwhile, Indonesian Minister of Finance Sri Mulyani Indrawati is said to be the Best Minister in the World.
"Previous awardees include Senegal's former Minister of Health and Social Action Awa Marie Coll-Seck in 2017 and Australia's then-Environment Minister Greg Hunt [someone I personally know and am not surprised was given the award] in 2016."
Sri Mulyani says: "'I hope this award motivates the Indonesian government to implement further reforms to prepare the young generation for a fast-changing world and technological advancement.'"
She embraces change and new media not fights against it or is frightened of it.
She was the Managing Director of the World Bank Group, an executive director on the board of the International Monetary Fund, named Euromoney Finance Minister of the Year, Global Market Magazine`s Best Minister of Finance in the East Asia and Pacific, and Asia's Best Finance Minister by the Emerging Markets Forum at the IMF-World Bank Annual Meetings.
Yet, there is no sense of entitlement from her about salary (she cannot be earning what the meritocrats are raking in) nor whining away at challenges faced in high office, nor a sense of treating those who disagree with her as enemies of the state.
Singaporeans need to vote in mature thinking people into parliament: the current set of meritocrats are not only full of themselves but are now cowering from the threat of private chat groups.
This is disgraceful.
Sources: Effective, Accountable and Inclusive Governance
Indonesian finance minister crowned Best Minister in the World
Sri Mulyani Receives Best Finance Minister Award
[Picture: Mike Licht.]

Sanjay Perera
*Writer, and founding editor of Philosophers for Change. First posted at: Facebook; related post: What public service, transparency, accountability and integrity are like. For a collection of related posts: Kafkaville.
.
12 Responses to "Is this how trust is built?"