The older generation mainly the cabinet ministers are men of passion and giving their life to public services without much pay.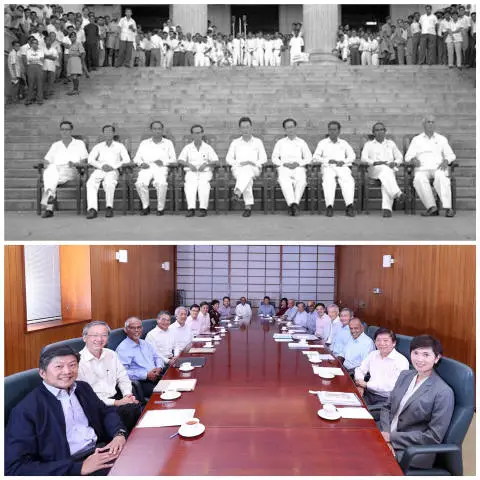 Now it totally different. Money is the talk of the day. Every ministry must make money except military and probably Education.
Even the health ministry try to cap their spending given a low Budget comparing to other countries. Nowadays when you admit to hospital minimum $3000 even after subsidiaries. Dun know how someone pay only $5 for an operation – maybe he is highly insured
All the ministers with exception of some, may not or experience no money to see a doctor or putting good on the table. Always said you have a helping hands from social welfare
All things becoming expensive resulted from increase in hawker centre rentals, high land cost, high utilities prices etc. With the subsidy of rent, a bowl of noodle dropped to $2.50 instead of $3.50 at hawker centre.
Why the poor has to pay for water levied. Dun we need water to survived? They should tax after a reason allocation and tax high if those who use above the allocation. The rich have the mean to fill many swimming pool and I just wonder why put a burden on the poor. Again the government said there are helps available but are not transparent .
Cannot understand why open market the electricity is 30% cheaper. Those reasoning are unacceptable.
If those past ministers were to be resurrected from the dead, they probably shake their head and go back to their grave
Where is the compassion for the people? Why keep increasing the reserve and use the surplus to invest in other countries with little or no return. Yet to see how much we have profited from the many overseas project like Suzhou, Tianjin etc
Hope they give a heart for the fellow citizen.

Peter Goh
*First appeared on a Quora question 'What is so bad about Singapore's government of the day that some citizens want to change it?'
14 Responses to "If 1G Ministers were resurrected from the dead, they would shake their head at the 4G leadership today"
Leave a Reply
Scroll Down For More Interesting Stuff