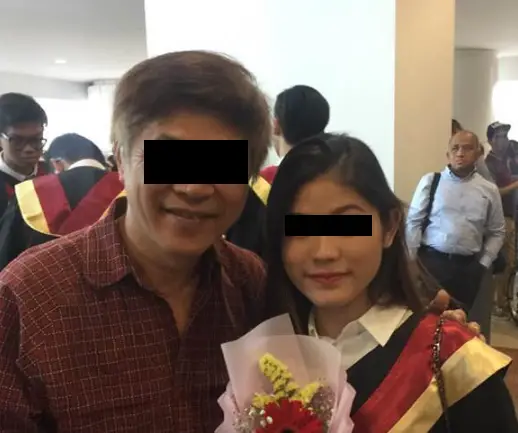 Today, I went down to CPF building to inquire upon my daughter's school fees. Because my salary did not reach the lowest deposit I can't apply to use CPF for my daughter's school fees. I want to ask, right now in my CPF there is 70,000+, I only need 15,000 to pay for my daughter's school fees.
In the past, the government used to say that by the time we hit the age of 55, we can make a withdrawal from my CPF. Currently I'm already 60 years old, with an unstable job, how am I suppose to get the needed cash for my daughter's education?!
The response of the staff at CPF shocked me. He said: 'The past is the past, now is now, now the rules changed, if you did not hit the lowest deposit, you can't take your CPF money.'
I requested again, saying: 'The money in my CPF is my hard earned money, i only need to use a part of it to pay for my daughter's school fees which is $15,000, my CPF has more than enough inside to pay for my daughter's school fees. Is there another way to do this?'
To which the staff replied: 'Can apply, the chance of it is zero'
This is a huge news to me. If I've never experienced it myself, I would thought that what other's have went through are just false news.
I felt cheated, humiliated, angry. So many years of hard work, sweat and tears to earn the money and it's inside CPF. It is suppose to be my money. I'm in need of it and yet, I cannot take my own money to help pay my daughter's school fees.
Please share this post to help.
As a father, i want to help my daughter, looking at my CPF that still has a bit of money to pay but can't do it.
Do I really have to resort to borrowing money and loans when i got my money in my CPF? Should I be forced to stopped my daughter's education?
Believe that this does not happen to just me. This kind of government order, treating our own Singaporeans like this, can i still have trust and faith in them? Even for just my child's school fees.
What should i do? What can i do?
*Facebook post by Lim Koh Leong
Editor's note:
CPF's has responded, saying: "As Mr Lim did not have sufficient CPF savings for a basic retirement, allowing him to use his CPF for his daughter's education is not appropriate. The better approach is to find other ways to finance his daughter's school fees. We have spoken to him and are discussing alternative options. The Nanyang Academy of Fine Arts will also be in touch with him."
49 Responses to "Why can't I use my own CPF money for my daughter's education?"
Leave a Reply
Scroll Down For More Interesting Stuff