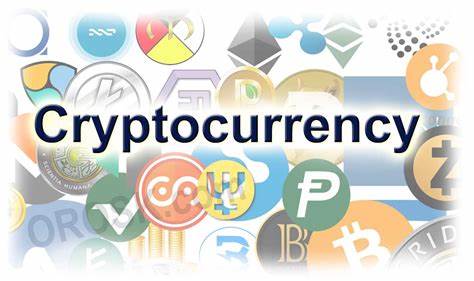 Dear fellow Singaporeans, I wish to write about 2 issues that are important to our society, banning the dangerous trading of cryptocurrency and raising the poor CPF interest rates.
A few months ago, I heard from an old friend in his 50s that he has been having money troubles, due to losses in trading of cryptocurrency. He told me more than 70% of his savings have been wiped out and wanted to borrow some money from me to recoup his losses. I always knew he was in good in investing and was shocked to hear that he had lost so much in cryptocurrency. After rejecting his request for a loan, I heard he turned to some other friends for help.
Recently, I met up with him again and he said he had lost all his savings and is now considering selling his HDB and downgrading to a 3-room flat. I understand the nature of cryptocurrency is that for someone to make money, someone must lose that money and it is extremely volatile. The only asset he now has is his CPF savings and thankfully he was unable to withdraw it to continue his reckless gambling.
The government should not even allow Singaporeans to gamble their hard-earned savings away in these dangerous markets. If we can ban immoral publications and politically controversial books in our country, why has the government done nothing to protect Singaporeans from these financial products? The only saving grace my friend had was his CPF savings, which would guarantee him enough money for retirement. I told him that if not for his CPF savings, he might have to resort to continue working in his old age just to survive. That is a reality for many poorer Singaporeans with less money in their CPF. Take a walk to any hawker centers and you can see many of our Merdeka Generation seniors working tireless in hot sun, rain or shine. Many of them have toiled their whole lives, but still have inadequate savings and are unable to retire with dignity. Is this the Swiss standard of living we have been promised? Do the seniors citizens of Switzerland work for a peanut pay in their cafes and street stalls?
Overall, I am very disappointed in our government for letting down our older generation. Minister Josephine Teo has revealed than more than 75% of current CPF members draw less than $500 a month, which is not enough for their daily expenses. This does not even include the people who were housewives or hawkers or taxi drivers and did not have CPF accounts. If we include these people, the problem may be even worse. I have observed that many of our countrymen have been not benefited adequately from the subpar interest rates from our CPF account. The government should increase the interest rate on our CPF to better provide sufficient retirement for many elderly Singaporeans. If Malaysia's EPF can pay out more than 6% dividend easily even with their huge debt, why can't CPF pay a more competitive rate? We are not asking for a lot, perhaps even increasing both OA and SA by 1% will be good. The purpose of CPF is for retirement, so what's the point of locking away our savings if it is not enough for many Singaporeans? Really sad to see this happening in our country.
Tan
22 Responses to "Ban dangerous cryptocurrency and raise interest rates"