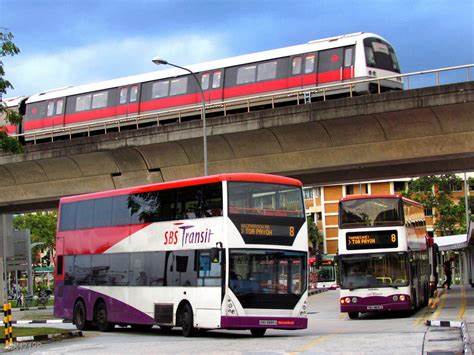 Many people are used to the current bus network of over 300 bus services. They find that more services allow them a better connection to other parts of Singapore.
They do not realize that this is an inefficient system and will eventually lead higher labor cost and higher fares.
They complain when the government wants to increase fares to cover the operating cost.
A better approach is to streamline the bus network to improve efficiency and lower cost, without sacrificing the convenience and connectivity.
How can it be done?
We already have a good network of MRT lines. We only need to have local services to bring commuters to the nearby MRT stations.
We do not really need to have 300 bus services to cover Singapore, like in the days before the MRT network was built.
However, there is a case for express bus services to bring commuters from one town to another. These services can run mainly our expressways.
For example, I could take a feeder bus to Ang Mo Hio transport hub. From there, I could take a MRT train to another part of Singapore. Alternatively, I can take a express bus to another town, such as Jurong,  Tampines, Woodlands, if it is more convenient.
The network of express bus can also complement the MRT system. We should not rely entirely on one system. We need to have an alternative system which can be a backup in case of a MRT breakdown.
Under this new network, it should be possible to improve efficiency and reduce operating cost. It is easier to create an optimal passenger load for the local services and express services compared to the current network.
Lower operating cost will lead to lower fare.
We have the choice to keep our current network, which is rather inefficient, and pay higher fares or move to a more streamline network that can stop fare increases.
Which do you prefer?
Tan Kin Lian
14 Responses to "Streamline the bus network"
Leave a Reply
Scroll Down For More Interesting Stuff