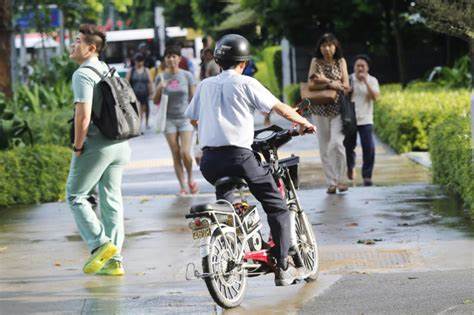 For a country that prides itself on law and order, the Government is handling the PMD issue very badly.
Ok, so some people rely on PMDs as a form of transport. In that case, as a motorised vehicle, they should be on roads, with riders needing to learn the Highway Code and wear helmets.
No motorised form of transport should be allowed on pedestrian paths, not least scooters that can travel up to 25 km/h.
Otherwise treat them as toys, like those hover-boards, but then they shouldn't be capable of going more than say 15-18 km/h which is the speed of many of those electric hover-boards we see ridden by kids.
In addition, those professional cyclists on racing bikes should also be taken off pedestrian and shared pathways . They pose the same kind of hazards to not only leisure cyclists (who cycle slower than people walk), but to pedestrians too.
*Facebook post by Calvin Cheng
28 Responses to "The Government is handling the PMD issue very badly."
Leave a Reply
Scroll Down For More Interesting Stuff