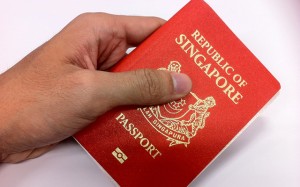 From 1 Mar onward, Singapore will offer a "fast-track" path to PR status under a revised Global Investor Programme (GIP).
Established in 2004 by the Economic Development Board, the GIP sought to attract "established business owners", whose business has an annual turnover of at least $50 million on average for the 3 years preceding application.
After a recent revision, the revenue is now $200 million on average for the 3 years preceding application. In addition, the scheme also has been expanded to include 3 categories – next-generation business owners, founders of fast-growing companies and family office principals.
Those applying under the scheme would need to meet the following criteria:
Next generation business owners – a company with an annual turnover of $500 million with the immediate family having a 30% shareholding (or by the largest shareholder) and be part of the management team,
Founders of fast growth companies – or a company worth at least $500 million and have reputable venture capital investors
Family office principals – or have investable assets of at least $200 million and have 5 years of entreprenual investment or management track record
Matthew Lee, a director at the Economic Development Board, was quoted as saying that the updates to the scheme were made to better reflect the rapid shits in the global economy, which have resulted in business opportunities and new breeds or entrepreneurs and business owners.
"We have observed that many business families in the region will likely hand the reins to their next generation. We are also keen to target founders of fast-growing companies in recognition of the growing impact and influence of the tech sector on the global economy"
What do you think?
6 Responses to "More fast track ways to get Singapore PR"
Leave a Reply
Scroll Down For More Interesting Stuff