Archive for the 'Law Watch' Category
Nafiz' story (see https://twitter.com/kixes/status/1173880018679685120?s=21 or the article below for a summary) is an example of how systemic oppression works in Singapore. First, self-censorship: you are pressured to voluntarily not express your opinion. Then, marginalisation: if you refuse to self-censor, you are...
Mr.M.Ravi attended the Pre-Trial Conference yesterday of our client Daniel de Costa who has been jointly charged with Terry Xu of The Online Citizen (TOC) for criminal defamation. It was alleged that he made certain comments by email which was subsequently published on TOC that would harm the reputation of members of the Cabinet...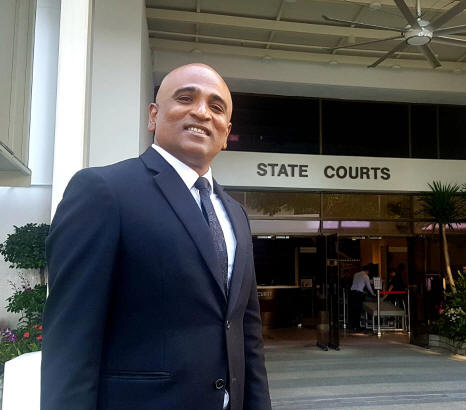 In 2016, 14-year-old Benjamin Lim fell to his death from his Yishun flat, hours after returning home from Ang Mo Kio police division for an alleged molestation incident involving an 11-year-old girl in a lift. The North View Secondary School student was brought to the police station by police officers for his statement to be...
Loading... Sponsored Content