Archive for the 'Snippets' Category
In 1994, the SDP stated: "A major problem of streaming is the effect of self-fulfilling prophecy…It is not difficult for children in lower streams to feel less valued." A quarter-of-a-century later, Education Minister Ong Ye Kung echoed: "Entering a stream that is 'lower' can carry a certain stigma…...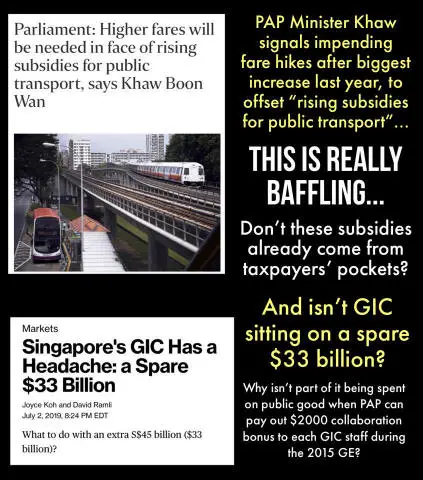 In Parliament today, Khaw announced that the public transport fare formula would need to be reviewed to take into account rising operating cost and claimed that the public transport companies are operating at a loss. As such, there has been an increase in government subsidies which would need to be covered by raising fares. Khaw's...
Loading... Sponsored Content