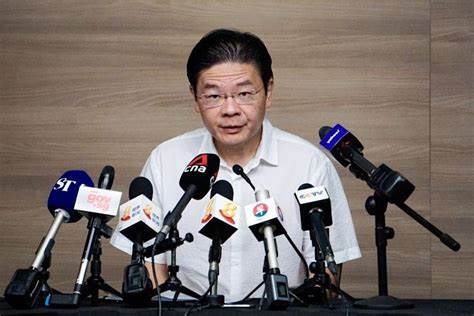 The recent outbreak of infections at KTV outlets across Singapore shows that those in charge of the Multi-Ministry Taskforce (MTF) are hugely incompetent in the task entrusted to them.
If this pandemic was to be a biological warfare, then our country would be doomed by now.
From Pandemic To Endemic
While the global fight against the pandemic rages on, it was foolish, or even arrogant, of the MTF to reclassify the pandemic as an endemic.
By using endemic instead of pandemic to push our economy back to the new norms of post Covid-19, the MTF has foolishly given the presumption that it is going to be business-as-usual, come what may, and we have to be brave about it.
How many of those KTV operators or hostesses have the expertise to differentiate that the virus remains as deadly as before?
Now that the infections have escalated out of control, it is even more frustrating for Singaporeans when the new measures announced by the MTF mean that there will be more dark days ahead.
In short, Singaporeans are make to pay for the mistakes of the MTF, yet again.
Question is, when will these 4G politicians of the People's Action Party (PAP) be ready to lead and show us their competency, like those of the old PAP?
Surely Singapore cannot remains their perpetual classroom for experimenting and learning while the pandemic wreck up the livelihoods and good nature of Singaporeans.
As such, it is vital to ask the MTF to clarify its key priority.
Is it to contain the pandemic so that we can restore our economy and livelihoods or is it about meeting their target for vaccination?
By announcing that they will be enforcing two persons to a table or 5 pax to a table if they are all vaccinated is really ridiculous to begin with.
If our trains, walkway, malls and other high traffic area and facilities are not regulated to the same stringent standard, then where is the logic in its latest announcement?
Do they have a secret pact with the virus that we are not aware of?
By making concession for those vaccinated, have the MTF not yet learn from the recent outbreak on the Dream Cruise where those vaccinated got reinfected?
It shows that the MTF has yet to address or accept the fact that we are dealing with several new variants now and that they have all already transcend the efficacy of the current vaccination.
As such, it seems that the MTF is actually using the current KTV outbreaks to conveniently promote its vaccination agenda rather than addressing the spread of the pandemic.
This is morally and ethically wrong as some individuals do have valid reasons in not getting their vaccination.
If so, why are they being penalised or discriminated against?
More troubling is the fact that no one on the MTF see it fit to question the Home Affairs Minister as to why and how the Singapore Police Force (SPF), CID and ICA, all agencies or divisions under the Ministry of Home Affairs (MHA), as to why they had failed to regulate and check KTV outlets and hostesses for such serious breach of safety measures in the first place.
As all hostesses is a cluster of risk in itself, just like our domestic and foreign workers, where are the safeguards and who is responsible for it?
Likewise, where are the enforcement on KTV operators as this is clearly not a result of first day operations but has been going on for a while as the MTF has noted?
If MHA cannot regulate and keep KTV operators and hostesses in check, then Singaporeans should seriously be worried for our safety when it comes to more sinister and devious groups seeking our downfall domestically.
As a result of all these inconsistencies, innocent F&B operators, Gyms & Health Club operators, business owners, hawkers and employees who had done their best to keep the pandemic at bay are all been penalised and discriminated against, just because of the latest mistakes of the MTF and MHA.
Yes l am angry to learn that a few F&B operators are closing their outlets after hearing the announcement and that mean more Singaporeans will lose their income too.
Is this fair?
Where is the logic in all these fiasco when those who erred got to dictate against those who had not?
The next time the PAP wonders why more Singaporeans are losing respect and trust in them, l suggest that they start looking at their stupidities and arrogance, and stop faulting or burdening Singaporeans needlessly.
With just 22 days to National Day, isn't it financially prudent that the MTF should advise if the celebration should go on as planned or be cancelled.
The money saved could be used to fill quite a number of hungry stomach of Singaporeans who are severely affected by the pandemic.
Again, recalling the outbreak on board the Dream Cruise, and also the Tokyo Olympics, where vaccinated individuals can still be reinfected and become agents in spreading the pandemic, l hope the experts in MTF are really good for the money and help us make an informed decision about our upcoming National Day celebration and also define explicitly its priority.
For those good souls in MTF, l appeal to you to get your priority right as Singaporeans truly deserve better…
Joseph Nathan
24 Responses to "From Pandemic To Endemic"