The ministerial task force announced a week ago that they will implement a new strategy of "living with covid". They will treat the covid virus as endemic and accept that it cannot be totally eradicated.
They seem to forget abandon this strategy in a hurry, due to the sudden increase of new cases arising from the clusters from the KTV lounges.
Where the new clusters are alarming, there is no need to panic at this time.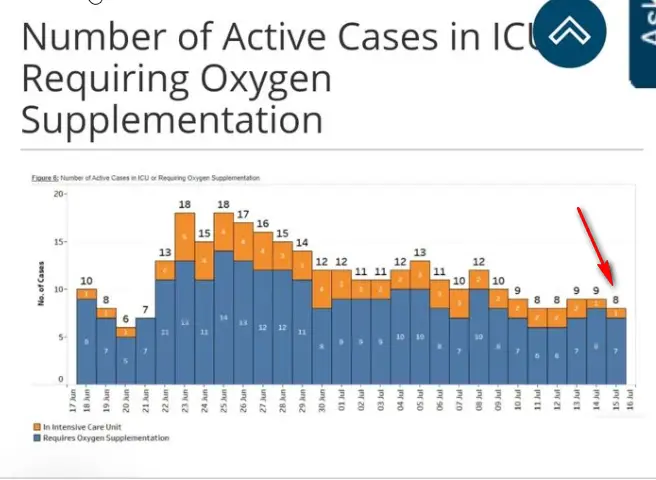 I monitor the number of covid patients that need oxygen treatment. The number dropped over the past few days (to a low number of 8 patients), in spite of the new cases that have visited the doctors or be traced through contact tracing.
It appears that these cases are mild. If not, the number in the hospitals would have increased significantly.
It is possible that this number will increase during the next two weeks as the infected people become seriously ill. Let us not panic now. We will see how it develops. I suspect that it will not happen.
I read a report that a cruise ship had to return to port after they found that one of the passengers was tested positive for covid.
I find this action to be over done. It is possible to confine the infected passenger to a special cabin. There is no need to spoil the cruise for a few hundred other passengers.
Many people will also avoid taking a cruise to avoid the risk and the inconvenience of the cruise being canceled prematurely.
I read another report that a food center had to be closed for a few days after a worker was found to be infected by a visit to the KTV lounge.
I also find this action to be over done. The closure of the food center will result in a severe loss of business for several dozen stall holders. Many of them have inventory that had to be discarded.
The food center will suffer a reduction in business even after it is reopened. It will take time to rebuild the business.
If we are going to "live with covid", there is no need to take the extreme action for the cruise and the food center. It is not justified to impose a severe financial loss the the cruise operator and the stall holders, when the actual benefit of the actions is questionable.
Right now, it seems the strategy of "living with covid" has been temporarily suspended.
I hope that the infected cases will continue to be mild, and will blow over. We can then be stronger for the experience.
Tan Kin Lian 
19 Responses to "What happened to the strategy of 'living with Covid-19′"