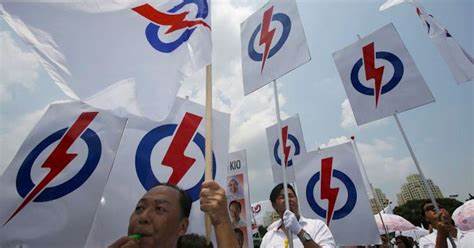 I refer to the article: 'The Big Read: Does PAP's changing tack in opposition wards signal a new game plan?' (CNA, 26 Jul)
One key change is that "Gone are its version of regular meet-the-people sessions, where the residents sought help from defeated PAP candidates on various issues."
Another Key change is that the rules surrounding the Community Improvement Projects Committee (CIPC) funds have been tweaked. Town councils could now apply for government funds independently, rather than having to go through the People's Association.
This reminds me of PAP's GE2015 where they adopted a slogan "Always here for you" – what has happened to that principle when they are now , seemingly, abandoning somewhat, constituents who voted the other way?
For the longest time, the PAP has arguably, spread the propaganda that the opposition were folks who would appear only once every 5 years. Aren't the defeated PAP candidates now, arguably, also kind of "doing the same"?
In this connection, it may also be useful to use the electoral defeat of PAP's team Sengkang GRC as an example of a case study showing the declining standing of the PAP.
Why did the PAP team lose to a relatively unknown new team from the WP even though there were three '4G' political office holders including two ministers?
Firstly, was it due to a younger electorate who was willing to "rock the boat", compared to their parents who may historically have preferred stability. Mind you, that was in 2020 where there was a crisis. Why did Singapore become probably, the first and only country in the world, to hold an early election (not scheduled) during Covid-19?
Secondly, it may appear increasingly, that the '4G' leadership may not command as much goodwill as their '3G' predecessors, especially when they are up against a strong opposition.
In 2021, we saw the declining performance of the Multi-Ministry Task Force in tackling the pandemic with policy changes and weak enforcement and PAP's succession in doubt.
Will history tell us perhaps some time in the future, that this may mark the beginning of the end of the PAP, as the ruling party in Government?
Leong Sze Hian
22 Responses to "Is this the beginning of the end of the PAP?"
Leave a Reply
Scroll Down For More Interesting Stuff