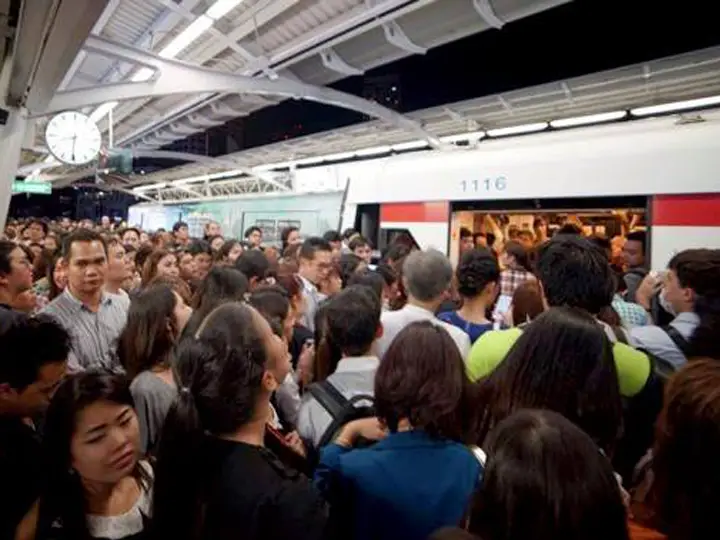 While all of us are required to observe social distancing in outdoor and indoor spaces, we are exempted from this rule when using buses and trains.
At hawkers' centres and food courts, tables and chairs are bound up with ugly plastic nettings. Even the beach has nettings to prevent people from enjoying the breeze.
But seats in buses and trains are not marked "X". And no one hesitates to occupy a seat next to another.
Journeys from east to central Singapore by train takes about an hour. If we sit next to a person who has COVID-19 for that length of time, infection is quite certain; unless they say, that person has been vaccinated twice.
When that infected person reaches home and falls sick with COVID-19, passengers in that carriage are likely to be traced and advised to stay at home. The little Trace Together token is that powerful.
We are never told of any person who is infected while travelling in a train or bus. My guess is that such a case would be classified as an "unlinked" case.
The authorities cannot say he was infected in a train or bus because these are always in motion and cannot be the source. Also, it may deter people from using public transport and that would mean a loss of revenue for SMRT.
And so we hear of COVID-19 clusters in KTVs, Fishery Port, schools, hospitals, and HDB blocks but never MRT trains or buses.
It cannot be that trains and buses are so super clean that viruses are afraid of them and avoid them altogether. Or is SMRT a privileged company?
Teo Soh Lung
19 Responses to "Covid-19 virus don't take trains and buses?"
Leave a Reply
Scroll Down For More Interesting Stuff