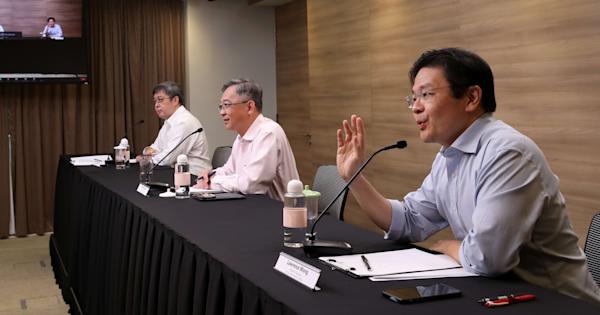 I refer to the article "Singapore restaurant owners vent frustration as dine-in shutters" (Bloomberg, 24 Jul)
In a 1980 rally, the late Lee Kuan Yew famously said: "This is not a game of cards! This is your life and mine!"
One of the reasons that made those 13 words so famous is that these words encapsulate the very social contract between the 1st generation PAP government and the electorate.
In effect, the people would sacrifice some political liberties in exchange for a paternalistic and competent government whose policies improved the life of people.
If that was what kept the 1st generation PAP in power, then the 4th generation PAP has clearly failed us.
For one, that paternalistic touch has evolved into an absurd sense of entitlement even though there is a lack of substance.
One Senior Parliamentary Secretary who got voted out labelled those who disagreed with him "hypocrites, keyboard warriors and trolls".
Another MP wannabe shared an unverified meme before giving a lame clarification on why he did so after being called out.
The self-entitlement is strong in this one. Yet it is not matched by LKY levels of competency.
Recall that on 18 March 2020, the Malaysian government announced a lockdown with effect from Midnight. This resulted in many from Malaysia trying to come to Singapore before midnight.
As luck would have it, one infected 39-year-old went to Mustafa which was subsequently "believed to be the starting point for hundreds of cases" which led to the 2-month 'circuit breaker'.
As the delta variant surged, travellers from that region were still allowed to enter Singapore. This resulted in a second 'heightened alert' just as everyone was getting used to opening up.
The latest predicament was in part because of a legal loophole where KTVs are allowed to legally register themselves as 'bistros'.
And just as the strategy was expanded by telling us that this is an endemic whose solution was to gain herd immunity via vaccination, another round of restrictions was imposed on us. Why did we change the reporting protocol on 30 Jun, to stop giving the case occupation, work place, age, places been to, when, when tested positive, etc?
One just needs to go walking around town these days to note the gloom because of another heightened alert.
Have our lives become a game of cards, played by the not-so-skilled 4G?
Leong Sze Hian
16 Responses to "Has our lives become a game of cards, played by the not-so-skilled 4G?"
Leave a Reply
Scroll Down For More Interesting Stuff