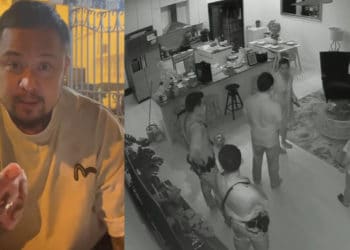 It's true that 35% or 40% of the population will always fall for authoritarians, patriarchs and tribalism, but the majority of people reject authoritarianism and all the historical wretchedness that comes with it. Intimidation through intrusion is more typically how authoritarian governments control people. What I see in the past few weeks and some of the incidents has a tone of resignation or defeat that itself has real political consequences. [LINK]
By implying that the Covid 19 measures is an acceptable outcome, this is motivating people to fight to retain their rights at a time when we actually hover on the cusp of tyranny. The consequences of allowing irrational authoritarianism to replace representative government–violations committed against vulnerable population groups. It has been proven to be the only viable alternative to a society living in permanent (fear of) oppression, perpetrated by both a class of disagreeing ruling elites who control access to power and most of the weapons' stock of that society, and by a lowest social class, who only have violence at their disposal as a means of survival (also called "criminals" …). [LINK]
True contempt should be reserved for stupidity, ignorance, self-righteousness and intolerance. I think many people endure similar struggles but never openly articulate them; instead, suffering in silence. The only thing we truly own is our integrity. But authoritarianism is nothing more than medieval, a quasi-religious state of affairs subject to capricious madness of the emperor-du-jour that dispels with the rule of law. Otherwise we end up with an unscrupulous minority who centralize power and money in the way we see to day, the majority prefer to sleep, and they only awaken when some extreme event or series of events is so cacophonous that only the truly deaf – or the dead – would remain in their slumbers.
I agree that it is important to understand the 'higher educated' are not 'elite' anymore, they are average. We cannot pretend that we can go back to 1970. Now, I am taught to differentiate between patriotism and nationalism. You can be deeply patriotic, love your country AND find many faults and problems. Or, you can pretend we have done everything right, pound your chest, put a finger in the air and shout "Stand Up For Singapore". I'd rather face up to reality and try to make this country that I love a better place.
"The price good men pay for indifference to public affairs is to be ruled by evil men." – Plato
Or we could get through the day by laughing at Plato, openly and often, while fondly hoping that the people who put them in office will suffer the consequences of their lack of discernment, and get it in the teeth, soon, and with gusto.
Sjorne Shen
20 Responses to "Governmental Exceptionalism: Is There A Moral High Ground?"
Leave a Reply
Scroll Down For More Interesting Stuff