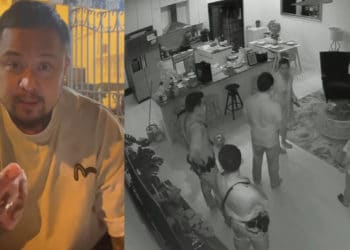 Glad that Actor Nick Mikhail has given us an insight into the law that allows invasion of privacy by officers of the URA. If I am not wrong, the power to enter private properties have been given to officers of many ministries and not just the URA.
Looking at the video, the raid looks exactly like what police officers would do when they enter premises. Officers raid in a gang of 4 or more. The whole idea is to intimidate the occupants. In a way, I think the officers feel more secure.
It is irresponsible of the minister for home affairs to make laws empowering non-police officers to raid premises. Worse, to empower them to raid without warrants.
Activists have long suffered raids by police officers for the most ridiculous of offences. Mobile phones, computers, hard disks and electronic devices have been seized only to be returned months or years after in poor or damaged state.
Nick Mikhail's unfortunate experience has opened our eyes that it is not just activists who will suffer all these bullying by people in power.
Thank you Nick Mikhail. I am sorry you and your family have been treated in this way.
Soh Lung Teo
13 Responses to "Law that allows invasion of privacy"
Leave a Reply
Scroll Down For More Interesting Stuff