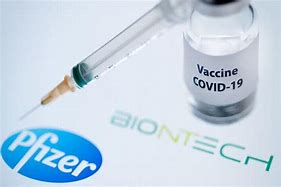 Some people are worried that the mNRA vaccine can have side effects over the long term.
Their reasoning is that the vaccine is introduced only recently and approved "for emergency use". It has not gone through a longer term test of its possible side effects.
I do not understand this concern.
We now take all kinds of drugs to treat many illness. They all require some "foreign body" to be introduced into our body. We rely on clinical trials to prove their safety. We do not need to wait to learn about its long term side effects.
I adopt the same approach towards the mNRA vaccines. If it is proved to be safe on the clinical trials, there is no need to worry or speculate about its long term effects.
The vaccine has already been issued on several billion people. They are some adverse side effects, but the incidences are very low.
Over the long term, we will have to face new challenges. It may be impossible to say that the future problems are caused by the mNRA vaccines that are used today.
Tan Kin Lian
37 Responses to "Long term effects of mRNA vaccines"
Leave a Reply
Scroll Down For More Interesting Stuff