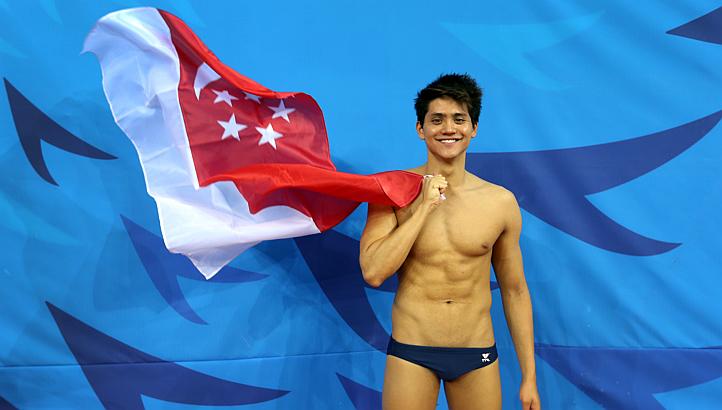 Can small countries win medals at the Olympic Games-Page A18, Straits Times,11August 21.
The article contributed by Professor Tommy Koh makes some insightful observations and interesting reading. He asked if the population size of a country is its destiny at the Olympic Games and he answered his own question with some fairly convincing answers. I urge readers to read his commentary.
He further added that Singapore could learn from the Olympic success of other small countries and territories and some of them with even lesser populations than ours by having a conducive ecosystem, offering talented young people free programme of training, coaching and mentoring and thirdly, our society must truly value excellence in sports and make it possible financially for talented athletes to pursue their passions. All that make sense and I want to also add some of my own thoughts too.
My few points.
Our Singapore Sports School (SSS) was established in 2004. Despite the ploughing in of large amounts of money over the years, I ask what sports and how many sporting champions or runners up have the SSS produced in regional or international sporting arenas? Or was the school more for show and self-glorification than it actually meant business?
Next, too many former pap MPs and even minister were appointed to head sporting associations. There is nothing wrong if they were truly able to add value to those associations but I question if people like former pap MP, Choo Wee Khiang who led the Singapore Table Tennis Association as President was truly adding value to STTA or adding something else until he landed himself in court and was served with a stern warning or ex-pap MP and Central CDC Mayor, Zainudin Nordin, who headed FAS until he was on Commercial Affairs Department's (CAD) radar or if former minister Lim Swee Say was really adding meaningful value to the Singapore Badminton Federation when he was President there or merely adding his big name and connections to SBF for the most part?
I dislike saying this but when Suckerporeans couldn't be bothered or simply fail to hold the pap goverment to proper and serious accountability, then I worry that bit by bit, heading sports associations in Singapore may end up as lucrative semi retirement jobs for ex-pap MPs, Mayors or even ministars with more good years for them and very, very little to show at sporting events, both regional and international for Singapore.
I ask myself honestly how can we scale greater heights in sports when some of our more promising sporting associations are headed by 'semi-retired' pap MPs, Mayors or ministers who are unlikely to add real value except to lend their big names and big titles to those associations only?
In case the pap government or our Suckerporeans forget, sporting championship are not won by big titles, connections or the friend friend thing.
Sporting championships are won through discipline, training, grit, support and more discipline, training, grit and support and still more discipline, training, grit and support…
Think.
Simon Lim
9 Responses to "Can small countries win medals at the Olympic Games"
Leave a Reply
Scroll Down For More Interesting Stuff