Singapore very likely to have a 3rd C19 vaccination booster exercise- Ong Ye Kung.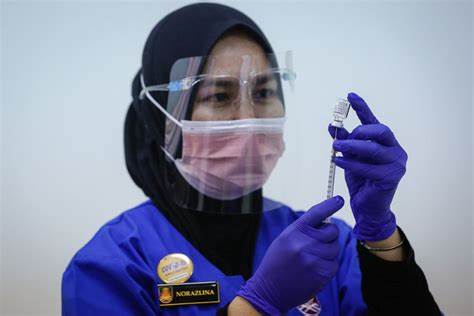 I invite fellow netizens to share their thoughts and views about OYK's announcement.
Certain groups of vaccinated people especially those immunocompromised people were mentioned as possible candidates for the 3rd booster jab.
In the face of waning vaccine efficacy on one hand and the gaining strength of those mutated variants on the other, a 3rd booster jab seems logical and a straight forward answer but I have much reservations. Let me explain.
My primary concerns are the potential unknown risks and side-effects of those mRNA vaccines. I have never forgotten about their potential if, risks or adverse side-effects, that they have no expiry dates and if my fears should come true, in what forms they might be.
I will be blunt and straight talking with my commentary.
As a lay person, I also worry very much that by taking a further 3rd C19 jab, vaccinated persons are likely to be injured or even die from vaccine related injury more than Covid 19 infection itself.
Furthermore, if we sebsequently learn that even after receiving the 3rd jab and over the next 3 to 6 months, we are still facing the same challenges of declining vaccine efficacy and strengthening mutated virus, are we then going for the fourth and fifth and sixth C19 jabs?
Never forget that vaccinations are not for fun. Vaccination carries risks, unknown risks until we know better. Right now, nobody knows better, not Pfizer, not Moderna, not WHO, not the US's CDC and definitely not pap's so called expert committee, their generals, scholars or their million dollars earning ministars.
Think.
Simon Lim
34 Responses to "Third Covid-19 vaccination booster exercise"
Leave a Reply
Scroll Down For More Interesting Stuff