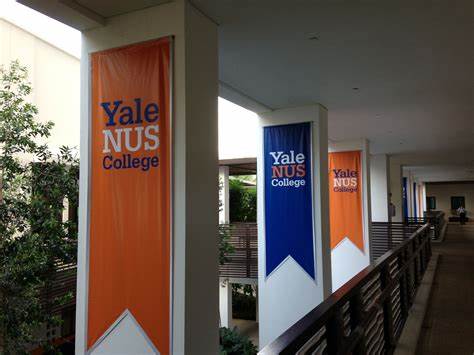 I have been reading about the impending demise of Yale-NUS. I cannot understand how this university can come to such a tragic end. Did those in power take into consideration the well-being and interest of its students?
I had reservations before it all began. In fact, I objected to the setting up of the university. Warwick University had turned down the invitation before Yale's acceptance. That said, when I visited the campus a few years ago, I was impressed, not only with its beautiful surroundings (which is so unlike NUS) but also with the students. I changed my mind and thought that all is well and I was wrong to object to its setting up.
But now, this has happened, I feel sorry for the students and the staff.
I cannot believe that the government has nothing to do with this demonic decision. The secretive manner in which the leaders of the university have handled the matter is simply shocking. They do not behave like educated human beings.
This government had in the past, shut down the University of Singapore and the Nanyang University. Yale-Nus is the third university soon to be shut down. This government should come clean. The public is entitled to know the real reasons for the closure of Yale-Nus.
Teo Soh Lung
15 Responses to "Impending demise of Yale-NUS"
Leave a Reply
Scroll Down For More Interesting Stuff