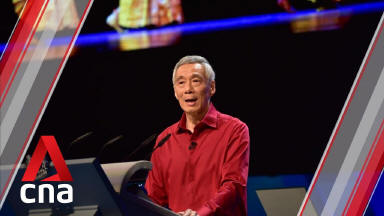 Among the issues that were raised by lhl last night, I would like to share my thoughts about Workfare Income Supplement (WIS) and the $1,400 salary in this commentary.
Regarding WIS, lhl disclosed that about half a million low wage workers benefited from it and WIS will be brought forward to aged 30 from aged 35 to enable more low income earners to benefit.
Although I applaud that decision, I was shocked to learn that we have such a huge numbers of low income earners in Singapore who are getting WIS.
I want to stress that I support WIS but at the same time, I am aghast. Even though every country has low income earners but for a country like Singapore where hundred of thousands, maybe even millions of foreign S pass and EP holders earn decent and good salaries and half a million of our own workers are left at the bottom and have to depend on government welfare, that to me is pap's failure and that is just so shameful. What is even more incredulous is that even young people who are in their 30s, educated young people in the prime of their lives, in time to come, may even be WIS beneficiaries too.
Do not ever forget that the success of welfare is not measured by the numbers of people who are added onto it but the numbers of people who leave it. ( Please read this paragraph again).
Next, companies that employ foreigners must pay their Singaporean staff a minimum $1,400 salary. I wecome that decision too.
Very often when I eat at hawker centres or when I top-up my petrol, I engage in small talks with the cleaners or the petrol station attendants and trust me when I say that they earn pittance for doing oily, smelly and dirty cleaning jobs or standing throughout their shift for attendant jobs and they are mostly our elderly fellow citizens.
This $1,400 is a de facto minimum pay except that the pap government will give it a spin and call it by another name, otherwise, the credit will all go to the oppositions and not to them. In very expensive Singapore, half a loaf is better than no bread.
Think.
Simon Lim
17 Responses to "Issues raised by PM Lee"
Leave a Reply
Scroll Down For More Interesting Stuff