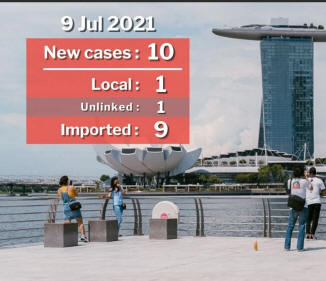 Many people are worried about the large number of "unlinked" cases. But they worry for the wrong reason.
It does not really matter if the case is "linked" or "unlinked".

These unlinked cases are more serious, because they are identified when they appear at the clinic with some symptoms of covid sickness.

In contrast, the "linked" cases are detected through quarantine or isolation, The linked cases are more likely to be mild, i.e. asymptomatic.

I find the classification between "linked" and "unlinked" to be not helpful. It could be possibly misleading.

This classification gave too much importance to safe entry and contact tracing.
It distracts from the more important distinction between mild (i.e. asymptomatic) and severe (symptomatic).
Tan Kin Lian
13 Responses to "Unhelpful to use the term 'unlinked'"
Leave a Reply
Scroll Down For More Interesting Stuff