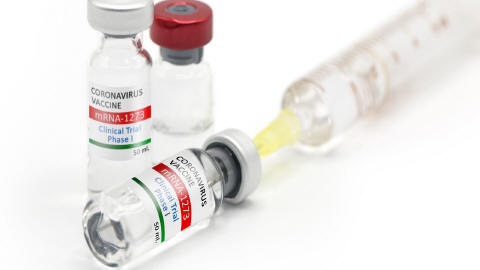 The question about why is the government not mandating C19 vaccination came up during a discussion that I had last evening and it got me thinking. The opinions expressed in this commentary are all mine.
The pap government is trying very, very hard to get everybody vaccinated and it even goes to the extend of making life difficult for the unvaccinated people. Somebody asked why can't they simply make it compulsory if C19 vaccination is really so useful.
In Singapore, under our National Childhood Immunisation Schedule, it is compulsory for newborn babies to be BCG and hepatitis B vaccinated and by the baby's first birthday, diphtheria, tetanus, pertussis, polio, influenza type B, pneumococcal, measles, mumps and rubella vaccines (MMR) etc would have been given.
Those vaccinations have been proven to be satisfactory and effective over the decades and have won the confidence and trust of Singaporeans over generations.
The current Pfizer and Moderna C19 mRNA vaccines don't even come close. They don't belong in the same class.
There are reasons why despite the current raging worldwide C19 pandemic with people dying in the millions, C19 vaccines are still classified under WHO's Emergency Use Listings only and thus, remain merely as Experimental Vaccines. I repeat, they are only experimental vaccines and vaccinated people are experimental subjects!
In our local lingo, they are called guinea pigs.
I feel that people who choose not to be vaccinated must be respected for their choice because they are conscious of their health conditions and/or their fears of the vaccines, especially those mRNA vaccines are real. They shouldn't be unjustly and officially discriminated against either through government policies, at the workplaces or employment practices etc.
In fact, since Singapore has alearly achieved a very high C19 vaccination rate, it should be those unvaccinated people who should be afraid of contracting C19 from vaccinated people who, if infected, their symptoms are mostly mild or asymptomatic.
Think.
Simon Lim
24 Responses to "Mandating Covid-19 Vaccination"
Leave a Reply
Scroll Down For More Interesting Stuff