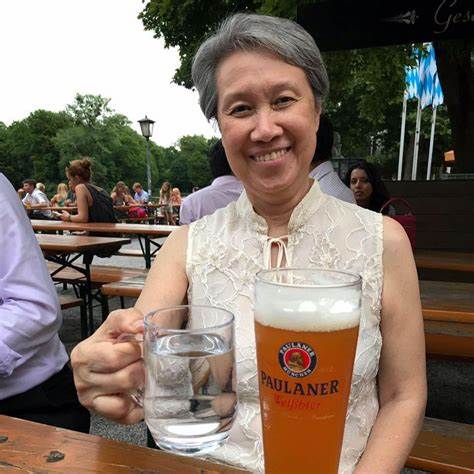 When Ho Ching commented that "we are not there yet, and unlinked cases are still relevant for the purpose of getting a sense whether we are having a runaway gallop or a steady trot", I am surprised that some Singaporeans feel that she should not have commented just for being the wife of PM Lee.
Her comment was in response to the statement by the Health Minister, Ong Ye Kung, who think that as Singapore has entered a different stage of the battle, and given the high vaccination rate of over 80%, he feels that "unlinked numbers may not be relevant" anymore.
To put things into perspective, it is worthwhile to note that while she may be the wife of our prime minister, she is not the regular "Tai Tai" of someone who is rich and powerful but a woman in her own right, with her own competency and capability, having been the CEO of Temasek.
She has every right to state her opinion on issues when she feels it is important to comment, just like any other Singaporean.
Controversies Over Omitting Unlinked Cases:
The Multi-Ministry Taskforce "MTF" has entangled themselves into controversies repeatedly in the past and the rebuttals from concerned Singaporeans are getting stronger and louder.
For trying to omit the unlinked cases from their daily reporting, some Singaporeans feel that they are trying to conceal the fact that the pandemic is getting out of control.
If anyone is to be blamed, it has to be the MTF themselves for failing to substantiate their decision in the first place and failing to assure Singaporeans sufficiently about it.
If other Singaporeans are allowed to comment, why can't she?
Mediocrity Vs. Meritocracy:
While it may be true that the performance of those leading the MTF, or the lack of it, may cost them the chance to be our next prime minister, surely no one is going to defend them for being mediocre and go against the fundamentals of meritocracy, which is already a big issue with the present 4G PAP politicians.
What if her statement is her personal response to helping Singapore to right a wrong?
Is she not entitled to speak as a fellow concerned Singaporean even if it risks offending powerful political friends of her husband?
For those who claim that she is doing this to help Chan Chun Sing in becoming the next prime minister, I don't think she is that stupid or naïve to be doing so as Chan has foolishly and repeatedly antagonized fellow Singaporeans and no amount of Public Relations can ever repair the damages caused.
The only way for Chan to become the next prime minister is for him to be in a position of tremendous power where he could control the parliamentarians within the PAP and force that decision upon Singaporeans, and provided that Singaporeans keep voting for the PAP to stay in power at the next election.
Anyone still think she is naïve or stupid to be trying to save Chan when he is already a lost cause?
Importance In Speaking Up:
An important lesson to be learnt here is that we must have the courage to speak up, and not be intimidated by how uncomfortable that decision may cause us or be limited by who we are.
Rich or poor, power or powerless, man or woman, we all have a role to play in making Singapore a better place for ourselves and future generations.
We are already living in 2021 and it is high time we discard any bias against women for otherwise even the late Princess Diana would not survive a day in being a Singaporean.
Unless Singaporeans can be comfortable in agreeing to disagree, stay constructive in our arguments, then what hope is there for Singapore as a democratic nation going forward?
To return to course as a successful nation, we need to be comfortable admitting where we have gone wrong when it matters, but more importantly, what we can do to right the wrongs and help fellow Singaporeans forward.
In fact, we have to applause Ho Ching for her courage and should start questioning our parliamentarians and civil servants, present and past, about why they are so reluctant in speaking up for the good of our country.
Are we all not Singaporeans and don't we want what is good for Singapore?
I think it is time for those who are hiding behind the pretext that they are being constrained by their political party or are unable to speak just because they are in the civil service to ask themselves are they not Singaporeans and why can't they opined on issues that they feel strongly about?
Having an opinion is not about going overboard or making willful allegation but merely stating your honest opinion, factually and honestly, and within logic and reasons.
Speaking up for the truth is also good for your soul.
So let us give Ho Ching a chance and encourage her to speak up more as she too is a fellow Singaporean and being married to the prime minister is not a crime and neither is being rich and powerful a crime, no?
To save a soul or a country, being late is still better than never.
As such, it is always good to encourage one another forward to be more patriotic if we still believe that Singapore deserves better…
Joseph Nathan
26 Responses to "Why the discourse when Ho Ching speaks?"
Leave a Reply
Scroll Down For More Interesting Stuff