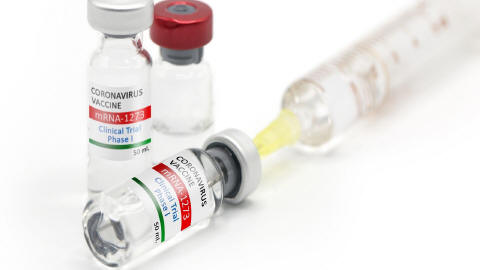 Many people form an extremely simplistic and erroneous conclusion that the vaccine works to protect the vaccinated vulnerable people from serious illness.
This may not be the case at all because there is no clinical trials but just base on observation of a result with BIAS sampling.
The following is how I explain it:
Tan Chong Han that's too simplistic because this is not based on Random Sampling.
I have explained in my Live Chat that it is erroneous to make such conclusion.
The truth is overall death rate has actually in fact increased from 0.06% to 0.08% after vaccination program started.
I will do a simple illustration.
If by the past data prior to vaccination program, we know 5% of infected will be hospitalized.
If there are 100 people, 5 will be hospitalized if infected. These 5 persons have pre existing underlying medical conditions and naturally they will be hesitant to take vaccine.
Thus if vaccination rate is 80%, 80 of them will be vaccinated BUT NONE of the vulnerable person took the jab due to health consideration.
Thus, if all 100 of them are infected, naturally you will see all vaccinated are not hospitalized but 5 out of 20 unvaccinated gets hospitalized.
But does that mean the vaccine is effective? Nope. Those vaccinated won't get hospitalization even if they don't vaccinate!
Thus the answer is, we don't know whether the vaccine is effective in prevention of hospitalization.
The vaccine is only acting as a screening mechanism, nothing more than that.
Now, if 2 of the 5 decided to take the jab. When all get infected, you will see only 2 out of 80 vaccinated get hospitalized while 3 out of 20 unvax get hospitalized.
Does it mean the vaccine works?
Nope. On the contrary, the vaccine has failed totally to protect the vulnerable from hospitalization!
Thus, when the sampling is totally bias and not random, comparison of percentage of hospitalization among different groups aka Vax or Unvax, is totally meaningless and will just mislead you into forming the WRONG CONCLUSION instead.
The proper way to establish whether the vaccination works or not, is to observe the OVERALL hospitalization rate regardless of Vax status.
If after vaccination program started, the OVERALL hospitalization rate drops regardless of Vax status, then we could conclude with confidence that the vaccine works to protect the vulnerable from hospitalization. This applies to death rate as well.
However, so far, this does not seem to be the case in SG!
Our death rate has actually increased while hospitalization rate is actually quite high!
There is totally no evidence that the vaccine is effective in prevention of serious illness for the vulnerable ones.
Goh Meng Seng
21 Responses to "An extremely simplistic and erroneous conclusion that the vaccine works to protect the vaccinated vulnerable people from serious illness."
Leave a Reply
Scroll Down For More Interesting Stuff