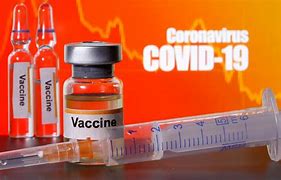 I refer to 'Jabs should be made mandatory so measures can be eased for all'- Salma Khalik, page A4, ST 13 September 21.
To open up our economy even in an endemic is almost a 'no choice decision' because not doing so or even any further delay in so doing runs the risk of inflicting serious damages to our economy and among the many reasons for doing so, people need to earn a livelihood and people need to eat.
However, opening up our economy in an endemic entails clear, present and real dangers that everybody must understand enough and accept and to maximally mitigate the risks of serious illness and deaths among our people, vaccination even with its unknown future risks and experimental vaccine status is the lesser evil.
I ask if the MTF ever ponders deep enough to truly understand why do we still have so many people, about 500,000 people in our population who are eligible but continue to insist on a No to vaccination.
Apart from those hardcore anti-vax people, I believe that it is not unreasonable to believe that a very large number among them only prefer the traditional inactivated China vaccines, Sinovac and/or Sinopharm and unfortunately, those vaccines are totally out of stock now. I ask isn't it the government's job to ensure that it secures adequate supply for our people or could it be that it has other agendas?
Next, since our roadmap going forward is opening up our economy, then both the government and our people must be mentally and adequately prepared to accept sharp spikes in infection numbers, hospitalisation numbers, patients on oxygen support numbers and even death numbers from time to time and some of those numbers will be their loved ones including the old and the young at home. Your home! That will be the new reality.
Last but not least, ideally, our political leaders especially the MTF must make up of men of sterner stuff and not flinch or blink easily in the face of so called 'exponential' than expected spike numbers. Honestly and unfortunately, I don't think we have such leaders. Being book-smart doesn't necessarily makes one into more steady nerve and sterner stuff.
In case they forget, I want to remind them once again that we are no longer dealing with the original C19 variant but mutated C19 Delta and Delta Plus variants now and the viruses are still mutating and we could be faced with something new that maybe even more unpredictable, more transmissible and more dangerous than C19 Delta and Delta Plus going forward.
Think.
Simon Lim
22 Responses to "Jabs should be made mandatory?"
Leave a Reply
Scroll Down For More Interesting Stuff