From the amazing Dan Price.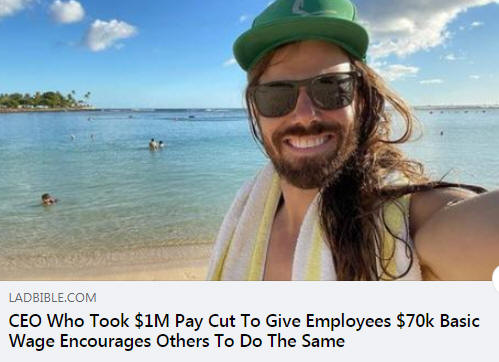 "Six years after slashing his salary by $1 million ($725,000) so he could pay his staff a minimum of $70,000 (£55,000) a year, Gravity Payments CEO Dan Price is urging other companies to follow suit.
Price made the decision following a conversation with his friend Valerie, who said that despite earning $40,000 (£31,000), the amount simply wasn't enough to cover a combination of rent and bills in Seattle.
After crunching the numbers, Price worked out that to live comfortably in the area, his employees would need around $70,000 annually.
To allow that to happen, the CEO would need to take a significant pay cut, mortgage his two houses and part with stocks and savings. And that's exactly what he did."
Roy Ngerng
10 Responses to "CEO who took drastic pay-cut"
Leave a Reply
Scroll Down For More Interesting Stuff