Remember what I have repeatedly said… We have to be honest on what we know and what we don't know instead of assuming we know everything about this virus as well as the vaccines.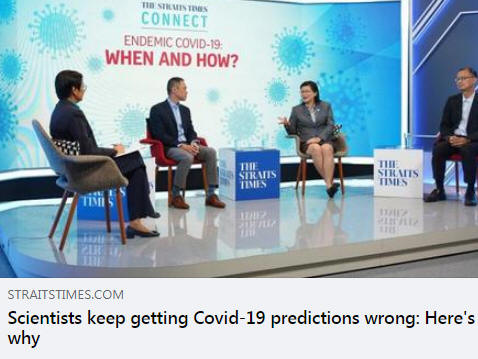 Remember what I have been saying?
On the matter of life and death, as policy makers, we will always take the more conservative safe side.
It took them this long to understand such fundamental principles.
PAP pretends to be making policy decisions based on science but their political agenda has superceded science and that's extremely dangerous.
Goh Meng Seng
24 Responses to "Scientists keep getting Covid-19 predictions wrong"
Leave a Reply
Scroll Down For More Interesting Stuff