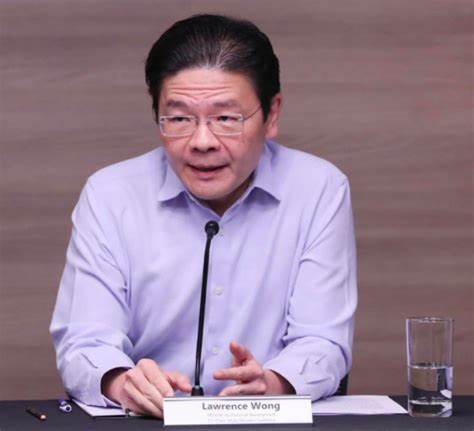 (ST, 25 Sep) 'Reopening to resume once new Covid-19 healthcare protocols stabilise: Lawrence Wong"
It states that "The multi-ministry task force on Covid-19 is committed to Singapore's reopening plans and will stay the course to make Singapore a Covid-resilient nation, Finance Minister Lawrence Wong said on Friday (Sept 24)"
Also, "Mr Wong, who co-chairs the task force, said he shared the disappointment felt by many Singaporeans at the announcement of the restrictions, which will be in place for a month, from next Monday to Oct 24."
Comment:
My friend Ying (not her real name) lamented about the new measures which do not make sense to her – she asked why a family of four would have to spit into two tables at a restaurant when they would end up going home together?
She also commented about the lack of enforcement efforts by the Safe Distancing Ambassadors. While having a hawker meal at Yishun, she said that there was no one at the entrance to ensure that people had checked in and there were people congregating at tables.
In this connection, I recall that, around 2 weeks ago, the Health Minister mentioned in a press conference that people needed to act to avoid increasing the daily cases to 3,200. Why then the lack of enforcement when the Minister has asked for the people to act?
Also, they had, arguably, expected a surge in the number of cases since weeks ago. Don't you find it puzzling that they have only announced measures today to rope in additional capacity by bringing in the SAF and the People's Association when this should have been thought of weeks ago?
Furthermore, while the SAF may be able to assist in terms of logistics and healthcare, don't you find it even more puzzling as to what the People's Association may be able to offer?
As it currently stands, I understand that the current situation appears to be that healthcare workers are already stressed beyond their capacity and patients are now stored at temporary facilities erected at car parks.
Is this a case of incompetent clowns playing with fire? What price will we eventually have to pay?
Leong Sze Hian
18 Responses to "What happens when incompetent clowns play with fire?"
Leave a Reply
Scroll Down For More Interesting Stuff