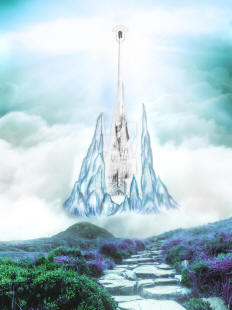 (ST, Sep 27) "1 in 2 S'pore residents say they will not cope financially in event of illness or job loss: Survey"
It states that "The first report showed that more than half, or 54 per cent, of Singapore residents surveyed said they would struggle or be unable to meet their financial needs in the event of unexpected illness or job loss."
Comment:
The drop in income comes from restrictions imposed on economic activities as the multi-ministry task force seeks to curb the spread of the virus. However, what caught my eye was the survey showing that the situation was much worse than previously thought – the number of people who would suffer in the event of a disruption exceeds the number who would not!
Whilst the article did not specifically mention this, it is, arguably, people in jobs such as hawkers, PHV drivers, and food delivery riders who are likely to be hit the hardest. Hawkers have tiny profit margins and fixed overheads to meet, whilst PHV drivers and delivery riders' incomes are pegged to the amount of hours they work.
In this connection, I recall an acquaintance X who was previously subjected to a quarantine order a few months ago as he was merely in contact with someone who was in contact with a person who was tested positive for the Covid virus.
While the protocols may have changed, I understand that there is still considerable confusion as to how vaccinated people may recover at home. From the perspective of someone who has been merely in contact with a positive case, he may be subject to a quarantine order or home quarantine order.
As one netizen commented earlier this week on the CNA Facebook page: "I am covid positive since 12/9/2021, and seek help from MOH almost everyday. But MOH kick ball to Cisco, Cisco kick back to MOH. Until now day 10 22/09/2021, I still haven't received my isolation order, no Telemedicine or anyone follow up with my conditions. I am still stuck at my home and I don't know what to do after day 10."
The lack of clarity does nothing to mitigate this situation.
With the increase in the number of gig and temporary workers, this may, arguably, contribute to the financial suffering of the people as highlighted in the article. In this connection, the ST ran an article on 22 Aug 'Personal debt soars among young S'pore adults during pandemic' which may reflect the gravity of this situation.
My friend Ying (not her real name) remarked that this may be a case of Ministers being too well paid and living in their ivory towers, hence they do not know the suffering that the people have faced because of their 'flip flop' policies and indecisiveness in leading Singapore in an endemic.
Are we headed into a dark abyss with the 4G leadership, who have, arguably, been proven to have been a failure in crisis?
By the way, when was the last time you saw a Minister take the bus or MRT, or eat in a hawker centre or coffee shop, like those in some other countries?
Leong Sze Hian
21 Responses to "Ministers living in their ivory tower, while ordinary Singaporeans are suffering?"
Leave a Reply
Scroll Down For More Interesting Stuff