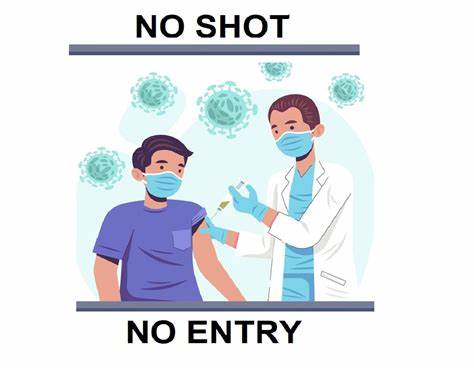 For many unvaccinated individuals who find today's announcement troubling, here is the takeaway:
I do support that our country needs to open up and declare the situation from pandemic to endemic. However, we have a government that is practicing endemic for foreigners but pandemic for its citizens, further discriminating and ostracizing the innocent unvaccinated citizens and individuals.
This is why:
1. Unvaccinated cannot dine in hawker centres (not even alone) where hawker centres are a day to day living culture for many. What is the rationale for this policy? Close proximity with a dining partner? If this is so, it shall mean unvaccinated individuals should not be taking any public transport like MRT or public buses because they are jam packed and usually for more than half an hour for most commuters.
2. Unvaccinated cannot enter shopping malls but stand-alone supermarkets are exempted. If the unvaccinated are seen as posing risks to the vaccinated, then such supermarkets will be a haven for the unvaccinated. Hence, in order to protect the vaccinated, should you not ban the vaccinated from visiting these stand-alone supermarkets? Why is there this need to segregate and divide the harmonious community?
3. You close your doors to your unvaccinated citizens (due to so many ostracizing policies removing their very basic rights to live normally) making them stay in a Pandemic situation, but you allow the foreigners quarantine free, practising Endemic. May I ask is this a fair manner in treating your own citizens? You already have a compliant 82%.
4. So it is said vaccines wear off after 6 months and therefore booster shots are recommended. Hence, what is the difference between a person fully vaccinated 6 months ago vs the unvaccinated/partially vaccinated?
5. Government or rather the PM told us not to be alarmed or fear covid-19 and should treat it like a flu. Is this not hyprocritical when there remains further restrictions in the economy and community especially the F&B sector, further tightening our own market when the unvaccinated now cannot be the spenders.
6. When the ministers and PM tell us not to fear and especially with now only the vaccinated can dine in restaurants and go to malls, why is the 2-to-a-table restriction not eased? What is the fear or concern in allowing dining back to pre pandemic days? Preach Endemic, but act Pandemic?
7. Telling us to respect Covid-19? Hello, would you respect your enemy / killer?
I know of many who have health problems who cannot be vaccinated; I know of an unvaccinated friend who is just earning a living operating a small store in a shopping mall but with this new further tightening rule (it is not an opening up), she ended up crying because she does not know how to continue to run her store in two days' time, where she will certainly chalk up more losses during the shop closure. Why is she not vaccinated?
She is pregnant and although they say it is safe for pregnant ladies, her concerns to protect her first pregnancy is definitely valid.
It is an opening up in disguise back to what it seems like a 90% circuit breaker, further tightening and constricting our own market by sending our elites and wealthy out of our country spending outside our country, leaving the unaffordables to continue in this struggle and the beauty now is government no longer has to pay relief and help struggling businesses. Brilliant.
Vaccination is not by choice in Singapore. Devising it mandatory but Not declaring it mandatory is for obvious reasons. The wisemen know why.
Really poor Singaporeans.
PS: And I have one more question:
If I stay in a one room flat and tested Covid positive with mild or no symptoms and the direction now is not to visit any hospital but to isolate and recover at home. Obviously, I don't want to infect my beloved family members. Can I go to either of the MTF's ministries to look for OYK GKY or LW and seek a solution? A squatter in your bungalow will do.


Jun Low

* The author blogs on Facebook.


16 Responses to "Vaccinated and Unvaccinated"
Leave a Reply
Scroll Down For More Interesting Stuff