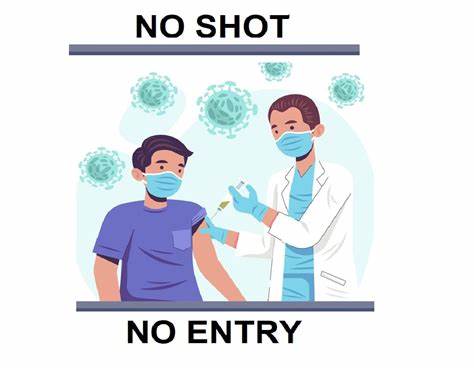 Severe side effects from first vaccine jab: 3 months already – yet to approve her request to take Sinovac under the special access route?
(Today, Oct 11) "Some called the new measures extreme, discriminatory and more restrictive than the curbs imposed during the circuit breaker period from April to June last year, when dining in was banned for all.
Their reactions were similar to unvaccinated people whom TODAY approached. Those who were interviewed were either medically unfit to take the vaccine or had chosen not to be vaccinated.
Ms Siti Hamzah, who suffered from severe side effects from her first Pfizer vaccine jab in June, called the measures "really unfair".
She said that MOH has yet to approve her request to take the Sinovac vaccine under the special access route. She submitted her request three months ago.
Under this route, those who have been rejected from taking mRNA vaccines due to severe allergies can receive the Sinovac vaccine for free at an approved private clinic.
"If you want to restrict unvaccinated people, that's fine but vaccinate those who want (the vaccine) first before you implement these restrictions," said Ms Siti.
Ms Siti said that after the announcement of the measures, she made arrangements to be vaccinated with Sinopharm for about S$100 at a private clinic on Tuesday.
Ms Daphne Koh, a 43-year-old homemaker, described the measures as "a really big interruption to family life".
Ms Koh, who chose not to take the vaccine due to the lack of long-term data on its effects, said that she would be unable to run errands or take her children for tuition lessons. The tuition centre they attend is located in a mall.
She was also upset that she would not be able to accompany her children to attractions such as the zoo during the school holidays.
Ms Koh suggested that rather than segregating people based on their vaccination status alone, the Government should segregate based on their risk profiles such as a combination of the age and vaccination status instead.
Similarly, Ms Stephanie Choo, who chose not to get vaccinated as she is concerned about the risk of side effects, described the measures as "being put on house arrest".
The 41-year-old homemaker said that while some errands such as grocery shopping can be done online, there are others such as purchasing assessment books or shoes for her children that are still better done at malls.
She added that she was still thinking about how she will adjust to the measures.
She is considering having her 13-year-old daughter, who is also unvaccinated, attend online tuition classes. She is also enquiring if her daughter's piano teacher can conduct private lessons at home.
Her daughter currently attends these lessons at centres located in malls."
Leong Sze Hian
26 Responses to "Discriminatory Covid-19 policies"
Leave a Reply
Scroll Down For More Interesting Stuff