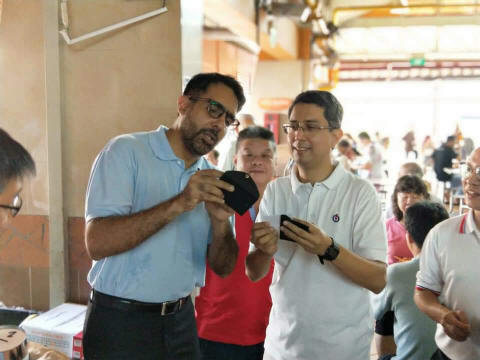 Recently, a small posting by the PAP MP Assoc Prof Faishal on the account of his meeting with WP SG Pritam had inflamed opposition supporters on the Internet.
The "offending message" referred to his observations that WP has been "less frequent" in "visiting" his ward in Yishun. People are not very happy with his "smirking remark" perceived as sarcasm.
I do not know AP Faishal personally but some of my party members know him well. I was told that he is really a "grassroot People's MP" and his sincerity and ability to help his residents to solve difficult problems, especially those involving great bureaucracy, has earned him the popularity he deserved.
Shanmugam is extremely lucky to have him in his team as he is not very popular with many people due to his constant hardline talks. But having a popular MP like AP Faishal has helped him to anchor PAP support in Yishun.
Having said that, I would caution AP Faishal against such political arrogance and sarcasm. No matter how good he is on the ground solving difficult problems, the role of MP ultimately lies in the representation of people's views in parliament. I have hardly heard any critical views from him in parliament at all.
An MP who puts all his time in "walking the ground" and solving municipal and personal problems of residents, would at best considered as a "high class super grade grassroot activist", not a full effective Members of Parliament.
Goh Meng Seng
10 Responses to "The Subtle Political Sarcasm"
Leave a Reply
Scroll Down For More Interesting Stuff