Archive for the 'David L K See' Category
[ Below is original text of my recent 23 Mar 2016 letter emailed to Straits Times Forum Page editor Ms Liaw Wy-Cin — who stubbornly refused to publish the letter, despite its contents being of widespread public concern. ] Salma Khalik's commentary ("Name those responsible for Hep C infections at SGH"; 19 Mar) had focused...
[ Two renown publications, The Economist and Financial Times, have confirmed that Singapore PM Lee Hsien Loong as the "World's Highest-Paid Politician" ]   (1)  PM Lee Hsien Loong at 2006 GE rally (CNA 3 May 06):   "Right now we have Low Thia Khiang, Chiam See Tong, Steve Chia. We can deal with them. Suppose you had...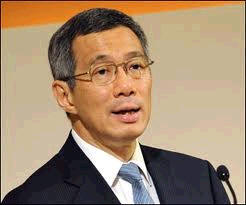 Loading... Sponsored Content