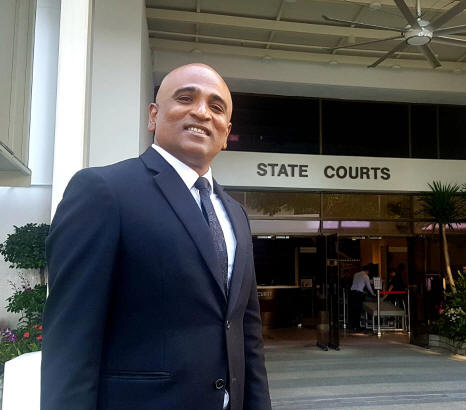 5th July 2019 – A truly remarkable day which will stay etched in my memory. After 4 years of being a non-practising lawyer and waiting to return to practise, I am happy to share that my Singapore Law Practising Certificate has finally been granted by the Supreme Court Registrar with effect from today. I wish to thank the Law Society and the Attorney General's Chambers for being supportive of my application.
As many of you already know, I have not stayed still in the last years. I have still been working on my international human law rights matters, giving talks and training sessions to lawyers and parliamentarians, giving press interviews and travelling and networking in the region and internationally. I joined Carson Law Chambers a while back and launched my personal website www.mravilaw.com. Soon, I will be launching my video channel RAVision to educate and discuss pertinent legal and public interest issues.
As I pen this down, I remember everyone who has stood by me – family, friends, clients, peers, international colleagues and my supporters – there are too many of you good souls to mention – you know who you are, and I am thankful and grateful for the different ways you have stood unflinchingly by my side.
* Facebook post by M Ravi.
10 Responses to "M Ravi gets green light to practise law in SIngapore"