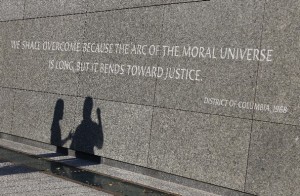 We are in the grip of the politics of disimagination and the pathologies of power.
As more responsible members of the public are asking for the salaries and assets of those who operate in the dark to move into the light: their silence and continual stance of thinking they are safe in the shadows may work for now but it will not keep them free from scrutiny when the time comes.
Wannabe Mr Heng has been silent for awhile in his unthoughtful comments after following the loose-mouth policy of the man he hopes to replace; but let us not forget that while he claims to promote some form of 'conversation' he has in recent times shown that he is not in favour of open discussion, questioning, the use of the imagination as he has spoken up against debate.
When a so-called high-flying politician speaks up against debate you know there is something to hide.
(Instead, we have low level ruling class politicos making snide comments about the alternative parties while devoid of any suggestions on how to promote a better, more open, and fair society. For instance, they never encourage the assets of their kind to be made open for public scrutiny).
The recent conservative party leadership forums and debates in the UK show that whatever their failings the parliamentary democracy we are supposed to have been modeled on is flourishing. That openness and placing of public figures of power, influence, and authority under scrutiny are a strength of theirs that cannot be underestimated.
We, however, with Fake News laws and lack of transparency and accountability and non-existent genuine debate have effectively started the slide into the political dark ages.
We need to rekindle the flame of political openness and accountability at the ballot box by bringing in alternative voices, views, and, yes, actual debate in parliament.
From the piece cited below:
"At stake here is a notion of pedagogy that both informs the mind and creates the conditions for modes of agency that are critical, informed, engaged, and socially responsible. The radical imagination can be nurtured around the merging of critique and hope, the capacity to connect private troubles with broader social considerations, and the production of alternative formative cultures that provide the precondition for political engagement and for energizing democratic movements for social change — movements willing to think beyond isolated struggles and the limits of a savage global capitalism."
Meanwhile, if there are no regular posts here it is because other writing projects are taking up time but they will not remain hidden for they should see the light of day when ready and be open to public readership.
"You write in order to change the world knowing perfectly well that you probably can't, but also knowing that [writing] is indispensable to the world. The world changes according to the way people see it, and if you alter even by a millimeter the way people look at reality, then you can change it." – James Baldwin.

Sanjay Perera
*Writer, and founding editor of Philosophers for Change. First posted at: Facebook; related posts: Where is the transparency? and Political changes are needed. For a collection of related posts: Kafkaville.
Source: The politics of disimagination and the pathologies of power.
[Picture: Martin Luther King, Jr. Memorial.]
4 Responses to "We are in the grip of pathological politics"
Leave a Reply
Scroll Down For More Interesting Stuff