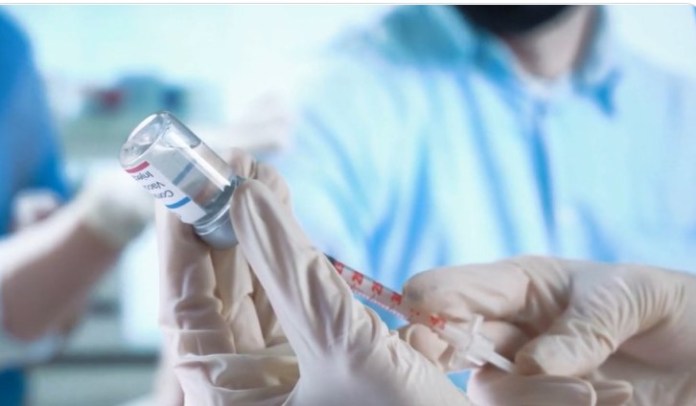 I hereby Strongly Condemn the Ministry of Health and its Expert Panel for using Totally Irrelevant, Inappropriate and Out of Context research data to mislead Singaporeans into believing the Risk of Children suffering serious illness from Covid19 infections is exceptionally high (maybe Goh meant 'low'?).
The Ministry of Health and its Expert Panel are not acting Professionally in presenting important FACTS and Statistics to the public with regards to the Risks and Benefits of Covid19 Vaccination for the children.
They are guilty of either PURE Incompetence in understanding statistics presented by various studies or just lack Intellectual Dishonesty or BOTH in putting up OFFICIAL MISINFORMATION to the public in the greatest scale with potential grave consequences.
The main study which they misquoted the figures of "22.9% of child cases were placed in ICU" and "3.6% of child cases resulted in Death" is meant to be a comparison study of the impact of Covid19 infections on children between high and low income countries. The percentages listed in the study ARE NOT based on TOTAL Child Infections but rather based on the partial hospitalization cases!
It is totally Intellectually Dishonest to put up such figures without giving a clear and proper context. It is NOT 22.9% of child cases but rather 22.9% of HOSPITALIZED child cases were placed in ICU. It is NOT 3.6% of child cases died but rather 3.6% of HOSPITALIZED child cases died.
In fact, in the very same study MOH has quoted, it was said that 96 child cases died out of the 10251 SYMPTOMATIC infected child cases and this is a mere 0.95% out of the symptomatic cases.
There is NO MENTION of the TOTAL number of Child infections in this study, which would include both asymptomatic and symptomatic infections.
Thus, to quote these figures from a study which does not look at TOTAL number of Child infections is grossly inappropriate and misleading.
The KNOWN death rate for children from 0-17 years old due to Covid19 infections is ONE out of 290,000 infections. That is 0.00035%! The 3.6% quoted by MOH is actually more than 10285 times of the actual death rate recorded in the world!
MOH must also know that from the Pfizer's own clinical trial on child vaccination, 1 out of 10 children from age 12 to 15 years old would experience adverse events. This is 7 times more than those unvaccinated children! And the 2 children who were hospitalized due to such adverse events were from the vaccinated group! Why didn't MOH make public such findings from Pfizer's clinical trial?
There is no CLEAR evidence, due to insufficient data, that vaccination is beneficial to children as there was no severe case of Covid19 infection during the Pfizer trial.
There is also no CLEAR evidence that the vaccine is safe for the children as incidents of adverse events is higher in vaccinated group while there is no long term data to determine long term impact on the children. On the contrary, it is already known that mRna vaccines could cause myocarditis or heart inflammation to the youngsters and such damage to the heart is PERMANENT.
Thus it is extremely reckless and irresponsible for MOH to claim benefits outweighs the risk when MOH has intellectual dishonestly inflated the risk factor of ICU and death rates totally out of context while ignoring all the potential risk of vaccination including permanent damage to the heart.
Now that we are told that there are 12 cases of myocarditis with the recent case of the 16 years old boy who had suffered critical heart attack, I would urge all parents to withdraw their consent for their children to take the vaccine for the time being.
These Covid19 vaccines are still EXPERIMENTAL vaccines with no long term data to ascertain its long term efficacy and safety aspects.
Parents should note that the propaganda narrative puts up by MOH is totally misleading and it basically aimed to frighten every Singaporean by pure manipulation of data presentation, totally out of context. MOH has lost its Moral Compass and Intellectual Integrity at this instance and it should not be trusted at all.
Your child isn't just a digit in this statistical manipulation. Just like what a nurse would say, although she is handling thousands of new born babies every year, it doesn't mean it is ok for her to drop even a single baby onto the floor!
MOH and PAP government are using all sorts of scare tactics to frighten you into pushing your child into an Experimental vaccination program which is totally unnecessary which involves both known and unknown risks at this moment.
If the people running MOH still have that little bit of conscience, they should halt the vaccination program for the young ones. But asking for conscience, responsibility and accountability from MOH and PAP, is more difficult than walking on the moon.
We will have only ourselves to protect our young ones from this madness.
My Final Words to those in MOH and Expert Panel who are involved in this untruthful and dishonest act of misinformation, YOU HAVE BLOOD on your hands.
Goh Meng Seng
Public Statement 6 July 2021
30 Responses to "Denouncing Ministry of Health: You have Blood on your Hands!"