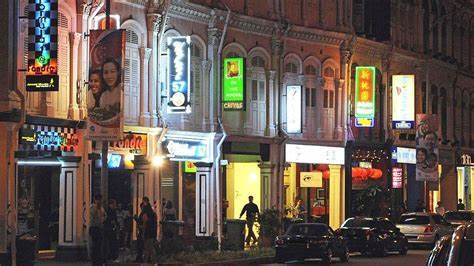 The KTV cluster has a good chance of spreading even further because those Vietnamese hostesses went from one ktv to another over the past don't know how many days alearly (sic) and secondly, customers are reluctant to come forward for testing for obvious reasons.
Apart from blaming the ktv operators, the customers and the hostesses, I will put the biggest blame on this grossly incompetent pap government. Let me explain.
Nightlife operators who wish to pivot to F&B businesses with F&B licences may do so with a dangling government carrot of up to S$50,000 grant to help defray qualifying cost such as purchase of kitchen and service equipment cost etc.
I ask shouldn't nightlife operators who wish to convert their businesses to normal F&B businesses in order to survive be more resourceful on their own in the face of a prolong pandemic just like many other businesses do and the government should be more judicious and exercise better judgement in dishing out our hard earned tax monies to them?
After all, shouldn't business people possess more survival instincts, shrewder, smarter and more nimble and not counting on Ah Kong to point the way, incentivise them or even bail them out etc? In case they and this government have obviously forgotten or couldn't care less, Ah Kong's money didn't drop from the sky.
This government surely doesn't owe those operators a living and I ask if the lhl government has forgotten its sacred fiduciary duty and behaves in such spendthrift and Santa Claus manner.
Moreover, if karaokas pivot 'successfully' to those so called F&B businesses possessing F&B licences and not Entertainment licences, still who would go to such karaoka outlets for breakfast or lunch? Maybe I am a 'mountain tortoise' but seriously would you, any student, any everyday housewife, seniors, maids or anyone goes to such a karaoka purely for breakfast or lunch?
From this example, I conclude that the kind of stupidity that our book-smart senior people in government, our current general and scholar ministers possess are not just normal acceptable stupidity but stupidity of a very high level. Dangerously stupid indeed!
To my super sucker friend, Leong Hock Seng, what do you Mr Sucker think?
Think.
Simon Lim
17 Responses to "The Covid-19 KTV cluster"