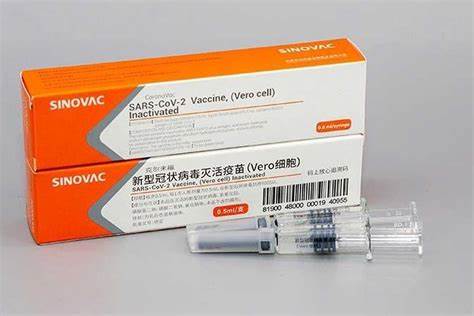 The Malaysian government's temporary halting of the Sinovac vaccine roll out has been incorrectly reported as reflecting its lack of confidence in Sinovac efficacy.  Nothing is further from the truth.
There is very good published medical data on the actual effectiveness of Sinovac used in the real world setting. On 7 July, the New England Journal of Medicine published a report on the Sinovac experience in Chile from Feb to May 2021 looking at 4.2 million fully vaccinated people compared to 5.5 million unvaccinated residents. Sinovac was found to reduce Covid-19 infection by  65.9% , reduce hospitalization by 87.5%,, reduce ICU admission by 90.3% and reduce deaths by 86.3% (Effectiveness of an Inactivated SARS-CoV-2 Vaccine in Chile. New England Journal Medicine July 7, 2021 DOI: 10.1056/NEJMoa2107715. Available at: [LINK]. In contrast to this article from Chile that had 218,784 Covid-19 cases, the Pfizer trial that reported an efficacy of 95% was very small and analyzed only 170 Covid-19 cases (8 in vaccinated, 162 in unvaccinated group) [Safety and Efficacy of the BNT162b2 mRNA Covid-19 Vaccine. [. The Isreal Ministry of Health has also pointed out recently that the effectiveness of the Pfizer vaccine against Covid-19 infection was 64%, although it was still 93% effective against hospitalization and serious illness (Israel sees drop in Pfizer vaccine protection against infections, still strong in severe illness. Available at: [LINK]. Therefore there is not much difference between the Sinovac and Pfizer vaccines in actual practical use. Both are very effective at preventing severe disease and hospitalization, but less effective against mild or asymptomatic Covid-19.
The Malaysian government's temporary suspension of Sinovac use has nothing to do with vaccine efficacy but is a matter of logistics. After ordering and receiving 32 million doses of Sinovac, almost 16 million doses have been given, meaning that the remaining 16 million doses have to be reserved as the second dose for those who have already received their first Sinovac injection. Meanwhile Pfizer stocks have not been used up so quickly, and it is only natural and logical to use up the Pfizer vaccine for those who are coming in for the first vaccination dose. This point has been clarified by both Minister Khiary and Pharmaniaga. Sinovac will still be available at private healthcare centers for those wishing to use it, clearly showing that the Ministry of Health is happy with its efficacy and continued use. It is important not to confuse a logistical issue with vaccine efficacy since such misunderstanding can hinder efforts to encourage people to come in for vaccination.
In conclusion the medical literature shows clearly that both Sinovac and Pfizer are very effective against serious Covid-19, but are less effective at preventing mild disease. This point is important to rally the public to maintain SOPs even after vaccination. Those vaccinated can still catch mild or asymptomatic Covid-19 and transmit the disease to others, so social distancing and SOP must be continued to combat Covid-19 spread.
Dr Ong Hean Teik FRCP, FACC, FESC, FAMM
Consultant Cardiologist, Penang, Malaysia.
Email: [email protected]
33 Responses to "Sinovac or Pfizer vaccines equally effective against Covid-19 infection"