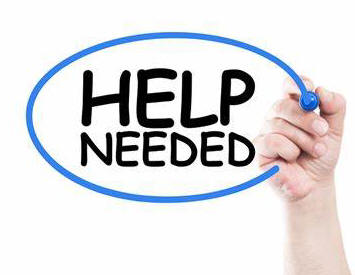 I am a Singaporean who was exploring Laos (16 months ago) due to then much publicity with "Visit Laos Year" and the various Special Economic Zones (SEZ). With the sudden onset of the covid pandemic and strigent lockdowns for 16 months, it caught me totally unprepared as is the case with many people. I have even used up my emergency or savings funds in my bank's ATM card, only recently I tried to request some financial emergency help from my Singapore Embassy in Laos, but to no avail or solutions.
It begs disbelief that Singaporeans overseas are not entitled to any help as compared to those who are in Singapore presently. Does the Singapore goverment or anybody not know that those trapped overseas have a bigger financial crisis being a foreigner, when we are not hustled we have to pay for Lodging, Food, and ever increasing Expenses due to food shortages etc. And to state the truth unpolitely, in the lands of Laos crimes are rampant including lots of murder incidents, the roads are extremely dangerous – medical rescue and healthcare is limited. And its most distressing that law enforcement officers will even openly harrass you for money even if one have not broken any laws by just holidaying. There should be travel advisories against visiting Laos.
On 05/07/2021, I then requested if the Laos Tourist Police ( Bokeo/Huay Xai ) can waive the extension fees since I have ran out of cash/savings and need to prepare even more money to return back to Singapore subsequently when lockdown rules are more consistent and transparent. Bearing in mind, Thailand's exemplary example of automatic free visa extension for foreigners stranded in Thailand. I continued to pay US$2 equivalent every day for 14months while being held hostage to the situation. There was 1 time they short changed me 4 days of extension after paying for 30 days each time and no receipts were issued, after much explaining/pleading they then changed the expiry date, the altered dates is recorded in my passport thus the evidence that I speak of.
According to Laotian Times dated 29/09/2020 ( Laos online news in English ); "The government has granted visa amnesty, continually renewing tourist visas on a monthly basis for those who overstay, however, long-term visas and work visas are not being issued." So based on the National News, my dire predicaments and nonstop lockdowns inter provinces, I tried to inquire about the visa amnesty and also explained that with the provinces lockdowns I am unable to travel to Vientiane months after months to seek Singapore Embassy help. Recently, rules are changed for a visitor travelling to Vientiane, one will need to have the 2 vaccine jabs if available due to shortages and some layover periods. Is it safe for me should I fall sick to side effects and lengthy hospitalization fees etc.
After some 'chest beating' the officer exclaimed that Singapore is very rich why no help for me, maybe he doesnt believed I have ran out of cash and my explanations that Singapore Embassy isnt helping with anything at all. No emergency financial assistance, no free/discounted limited chartered and connecting flights irregardless of circumstances. And my last problem should I returned, Singapore will quarantine me and I am supposed to be paying in full or face fines and imprisonment, thus I hope to stay longer until goverments know what they are doing precisely and coordinated etc. The Tourist Police then said to wait for their call the next day.
The next day, 2 immigration officers called me and asked to visit my room. I complied happily hoping maybe some form of help is here. The 2 immigration officers are much more friendlier ( tactics for effective interrogation ), they inquired about what am I doing or purposes for the many months in Laos, if I have any criminal records etc, the assets I am holding onto such as motorbike(no public transport), computer, camera, electrical home appliances etc and took photos of them and inquired what help I need such as money etc. In my statement, I said I do not want money from the Laos goverment as its unfair for them, but I do need more 'free' visa extensions for 3 months, etc. as I am Singaporean and all the covid protocals between goverments and agencies are changing every week. I can also look for help in the meantime. I suspect if I am officially deported, my assests can be seized.
The next day, we met up for more interrogation again and finger printed my testimony, I must stress here that they did not give me a copy of my statements as per international laws to prevent adding extra discrimating factors later etc. Later in the day, I got a call from the junior staff to wait for their discussion with their boss. The next day, I messaged the senior officer about the results – no reply. The following day, I messaged to have a copy of my testimony so I can write my letter or appeal as supporting evidence. He replied, "The results is in considering, please wait for my report". And thats the last I heard from them till today (20/07/2021).
As I am currently in a very bad situation, I have no other recourse but to seek a small fundrasing on the TR Emeritus platform, because if I should write to other Singapore media outlets, they may edit or reject letters with any criticism of Singapore Ministries and Authorities.
In return, I can help answer any questions with regards to starting a new life, business opportunities or the standard of living in Laos etc. to the best of my knowledge and abilities.
Currently, my only access to fund is thru my Singapore bank account:
Sum Chee Hoe

UOB (United Overseas Bank) account no. 150-115-939-0

* I can then withdraw cash from the ATMs in Laos.
My email is [email protected] if u like to contact me.
Thank you very much for reading about my plight and my immense gratitude to those who are willing to help me.
Yours Truthfully,
(Mr) Sum Chee Hoe
18 Responses to "Singaporean stranded in Laos with no assistance from Embassy"