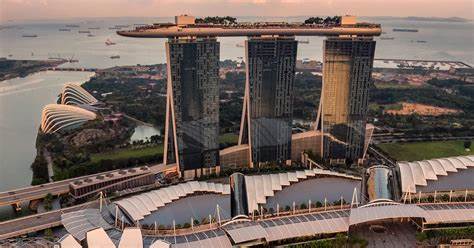 The news that MBS casino will be closed to the public from today until 5 August caught my attention.
The closure is linked to a casino cluster and investigations have found that there is likely ongoing transmission.
Many people might have forgotten by now that before the opening of the 2 casinos in Singapore in 2010, many members of the public, many parents and religious organisations etc expressed big concerns and worries about how casinos might adversely affect our people, our families, our society and their impact on our crime rates etc.
The government so eloquently assured them all that our casinos are meant to primarily cater to the tourist and foreigner market and create employment opportunities for Singaporeans lalala. It sounded so clever and so right and suckerporeans, as usual, took their words for it and more good years for the casino operators and the government follow.
Next, since the beginning of last year until now, tourist arrivals have almost all dried up. Apart from the much declined Singapore based foreigners' patronage, any day anybody steps into either one or both of our casinos, he/she will find largely heartlander Singaporeans gambling in there and not the so called tourists or foreigners that Singaporeans were told.
I would like to ask those pap ministars if they are aware of that and if they still remember their 'mainly cater to tourists and foreigners' rhetorics that they spoke of so cleverly 11 years ago.
I consider one key reason why Singaporeans keep voting for a weak and deteriorating pap government despite the noose keeps tightening around their necks is their over eagerness to unthinkingly suck and believe everything that the pap government tells them instead of analysing issues that affect their lives critically on one hand and their fear and over reluctance to hold the pap government to true and proper accountability on the other.
I am convinced that there is no cure for stupidity and their stupidity condition will be make worse with a carrot and cane governing approach.
Think.
Simon Lim
16 Responses to "There is no cure for stupidity"