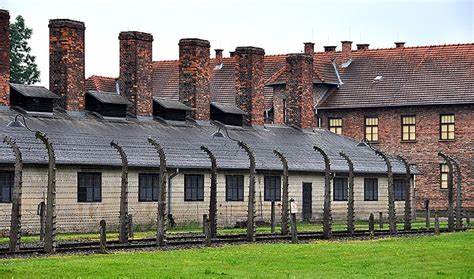 Why not just send all those who refused to vaccinate into concentration camp?
Put a BIG STAR on their forehead?!
Or send them to gas chambers?
Or just force the needles onto them!
Make vaccination mandatory then! "Problem" solved!
Why didn't PAP think of that? It is because they don't dare? PAP HAS NEVER BEEN AFRAID of Singaporeans before! Why?
I am utterly disappointed by your view, here. You are proposing something TOTALLY WITHOUT scientific basis nor logic or common sense.
Data around the world, from US, UK, Israel etc has proven that the current vaccines have serious deficiency. They could neither prevent infection nor transmission.
Even the claim of protection is put into serious doubts when more vaccinated elderly are dead than non-vaccinated ones in UK and Israel!
There is no logic for the vaccinated people to be afraid to dine together with the unvaccinated… Aren't you confident that you are protected from Covid-19?
The truth is, the vaccinated people are creating more unlinked cases because they become silent super spreaders when they are infected but didn't show any symptom to be picked up and tested!
BTW, this view is from Prof Teo who have made it public in ST interview.
Vaccination is supposed to be part of the solutions but due to the deficiency of prevention of infection and transmission, it has now become PART OF THE PROBLEM!
Please don't blame the unvaccinated for high number of infections when the data shows otherwise!
The Truth is Vaccination has given people the FALSE SENSE of Security and that's why it fails in helping us to curb infections. Unfortunately, it became part of the problem which people refused to acknowledge.
Goh Meng Seng
33 Responses to "Response to Tommy Koh's call to punish the un-vaccinated"
Leave a Reply
Scroll Down For More Interesting Stuff