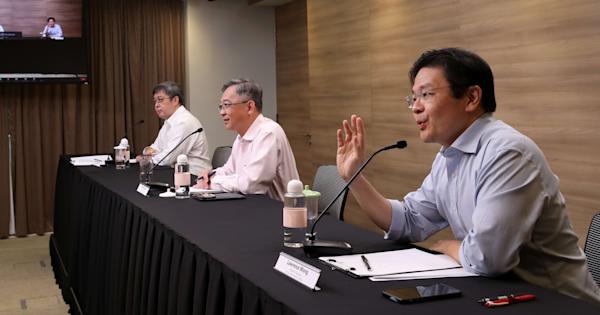 I refer to the article 'Singapore's return to tighter rules raises the question: what does living with Covid-19 really mean?' (South China Morning Post, 23 Jul)
Some political observers were quoted as saying that there was "public frustration" between plans to begin treating the virus as endemic and the abrupt return to the Phase 2 Heightened Alert on 22 July.
Infectious diseases specialist Professor Paul Tambyah felt that the government was being kiasu as the impact of the Delta variant on Singapore's health system was "unlikely to be significant" given Singapore's current vaccination rate.
Does the pseudo lockdown come at a price that is too high then?
Former NMP and Law Professor Eugene Tan said that the policy making by the 4G leadership was "patchy" as the people expected "to look forward with hope rather than being mired in rollbacks and setbacks".
Frequent change in directives by the MTF "leaves all of us unsure of what living with Covid means".
Furthermore, voters may remember the "major slip-ups" – which the SCMP referred to as the karaoke cluster, the dormitory saga and a more recent cluster at Changi Airport.
Tan ultimately felt that the way the pandemic is handled "does not help the standing of the 4G leadership" as they may be seen as being "not equal to the task or that they are unable to work as well as they ought to".
Whilst it may be easier to look at things in hindsight, what does this say about the 4G leadership's ability to lead Singapore?
Leong Sze Hian
15 Responses to "SCMP gives 4G 'leadership' a poor report card"
Leave a Reply
Scroll Down For More Interesting Stuff