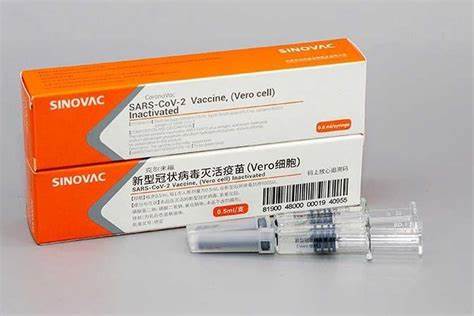 Currently, the Singapore government approve the use of Sinovac vaccine at a lower level than the mNRA vaccines (i.e. Pfizer and Moderna).
Patients who prefer Sinovac have to get it from a private clinic and pay a fee to the clinic for the injection. The vaccine is provided free by the government.
The government has not recognized the China vaccine for international travel.
I believe that the different treatment of Sinovac is unwise. Here are my reasons.
1. Although Sinovac vaccine has a lower efficacy level in stopping the infection, it does not really matter. The studies have shown that Sinovac is able to prevent patients from falling seriously ill.
2. Many countries use Sinovac as their primary vaccine for vaccination. The World Health Organization has also approved its use.
3. Many people prefer to use Sinovac as it uses the traditional method of production, i.e. an inactivated virus. Some people are concerned about the long term about the mNRA vaccines.
Singapore should show an example in treating the China vaccines at the same level as the western vaccines (i.e. mNRA vaccine). For practical purposes, all the vaccines have a similar level of effectiveness in dealing with covid.
It is unwise to allow the small differences, which are the subject of disputes anyway, from influencing the government policy on the choice of vaccine.
Tan Kin Lian
23 Responses to "Singapore should approve Sinovac vaccine similar to the mNRA vaccines"
Leave a Reply
Scroll Down For More Interesting Stuff