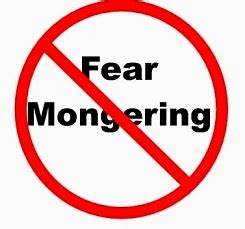 There seems to be a coordinated bombardment of Fear Mongering propaganda from ALL MAJOR News agencies on unvaccinated regret.
Guys, that's pretty disgusting and stooping too low!
As far as I am concerned, I have come across numerous vaccinated remorse mainly due to vaccine injuries or loss of family members to vaccine injuries. But never once did I use them for Fear Mongering propaganda.
I believe in truthful statistical analysis with intellectual integrity to maintain objective perspective on the whole issue of vaccination controversy.
For most people, vaccination is a personal choice but for me, it goes beyond that.
From the policy making perspective, we must examine ALL factors of risks and benefits instead of skewed confirmation bias in presenting facts, data and statistical inferences.
It is clear to me that it is reckless and irrational to risk 75% of the whole population on vaccination with unknown long term safety issues but full of short term adverse side effects in the attempt to mitigate the issue of an annual infection of 1% of population.
No matter how I look at it, it is totally reckless and foolish.
We debate and argue our positions via reasoning with facts and statistics in hand, not via invoking emotional response by using these propagandas video footage .
Goh Meng Seng
15 Responses to "A coordinated bombardment of Fear Mongering propaganda"
Leave a Reply
Scroll Down For More Interesting Stuff