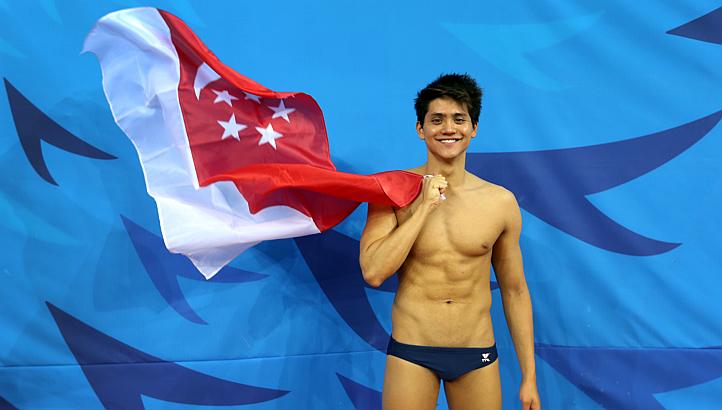 I would like to take a moment to address the online hate against my brother, Joseph Isaac Schooling. I refuse to sit here in silence, especially given that his parents, May Yim Schooling and Colin Schooling, always take the high road.
First, let me begin by saying that Joseph is a wonderful human being. His parents are also incredible people with hearts of gold. I am proud to call them good friends and I will always stand by their side. I can tell you that the Schoolings have been going through one of the most difficult and emotional times. His father was diagnosed with cancer a few weeks ago and has been undergoing chemotherapy treatment. Joseph has not only had the weight of the world on his shoulders, but he has also been going through tough times in his personal life. He is never one to make excuses though.
Let us remember that Joseph has achieved what no Singaporean has in history. Let us remember that he brought honor and glory to Singapore when he became the first and only Olympic Gold Medalist in history from the Little Red Dot. Let us remember that Joseph beat the greatest of all time, Michael Phelps, and that Joseph remains one of the best swimmers in the world today. Full stop. Period. End of story. On any given day, Joseph can beat anyone in the world, especially in the butterfly. I speak the truth as someone who has been involved in sports for over 35+ years as a student, a competitor, a teacher, a coach, and now a CEO.
The reality is that every world championship athlete goes through ups and downs. You can see it in martial arts, but you can also see it in every other sport in the world. The truth is that it is almost impossible to win world championships consistently when you are competing at the highest levels in the world. There is no margin for error. If it was easy to win world championships against the best in the world, everyone would do it. The Olympics represents the highest levels in the world. It is the biggest global stage for sports. And win or lose, Joseph has made all of us in Singapore proud.
Please don't forget that Joseph is one of us. Yes, he is a hero, but he is also a son, a friend, a Singaporean, a human being, and much more. No matter what happens, I can say that Joseph is always willing to face the best of the best. I can tell you first-hand that Joseph has always dedicated and sacrificed everything for his dream. People do not realize the blood, sweat, and tears that go into chasing a dream as big as the Olympics. His daily training regimen and diet would make quitters out of 99.9% of the world's population. Man, if anything, we should all be standing united, defending Joseph against all of the online haters who have never done anything in life. Let us stand up and applaud Joseph for chasing his dreams fearlessly in the quest to make history. Let us join hands and educate the world about his extraordinary story and incredible warrior spirit. Let us unite about all the great things Joseph has done for Singapore. Through his life's work, he has inspired all of us to dream more, do more, and be more in life.
Thank you for always inspiring me, Joseph. Failures and setbacks are nothing more than stepping stones on the path to greatness. You will be back better, stronger, and faster than ever. Let's keep chasing our greatness in life!!!
Majulah Singapura!
* Facebook post by Chatri Sityodtong.
26 Responses to "Addressing the online hatred against Joseph Schooling"
Leave a Reply
Scroll Down For More Interesting Stuff