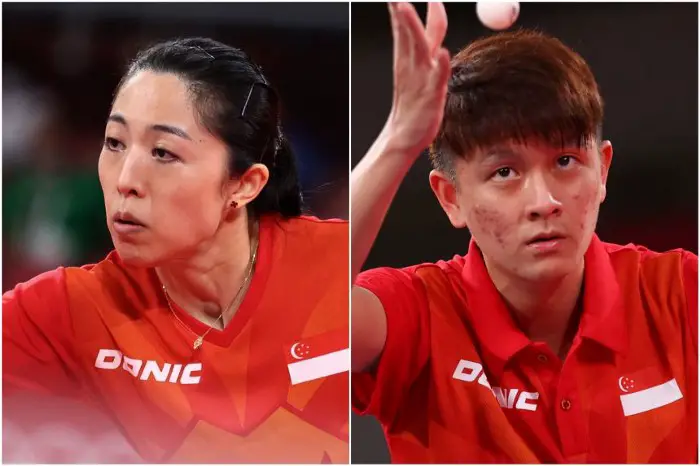 Yes, Singapore paddlers as Yu Mengyu progressed to the third round of the women's singles with a convincing win, however, the news does not seem to excite me.
Since the 2000s, Singapore has been using China Athletes, and in 2008, Singapore did win a medal at the Olympics. It was a nice win, but I did not feel for the sport as much as I did in the SEA games where Singapore-born athletes strived for gold.
The reason given for importing athletes is to increase the level of the game locally and train local athletes, but until today, we are still seeing these Chinese Athletes playing for gold.
The same thing is happening for local jobs. We bring in a lot of foreigners with skills Singaporeans do not possess to train locals. This had worked in the past and many Singapore did pick up skills to work in the MNCs.
However quickly in the 2000s, there seems to be an acceleration in bringing in foreigners to work in Singapore. It feels like the workforce is now dominated by non-locals or non-local born. Our culture is changing — Singapore, a clean and green country is now a "Cleaned and Greened" country.
Why did the education system in Singapore with so many top universities in the world ranking fail to produce workers for Singapore?
Where has this education system failed?
For sports, when are we going to see locals playing for Singapore? Is the system failing to produce good athletes and importing talents does not help to raise the standards locally?
Is importing foreign workers not working for local workers as well?
Let me know your thoughts.
And yes, Japan did win without China Team 2, so it is possible.
Congrats to Japan Team!
Robin Low
*The author stood as a candidate under the Singapore Democratic Party banner in GE2020
11 Responses to "Sports in Singapore, where did my passion go?"
Leave a Reply
Scroll Down For More Interesting Stuff